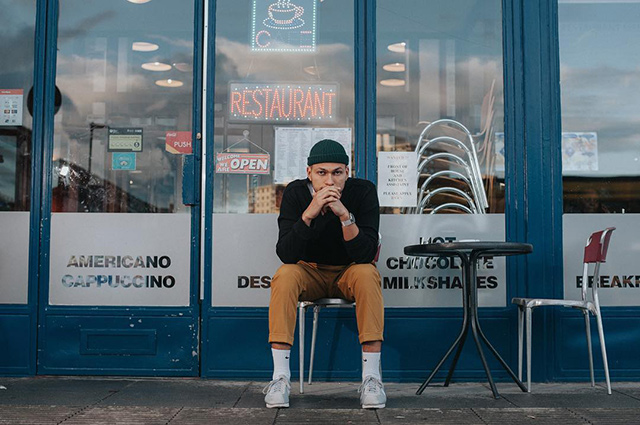 JOE BAXTER. Photo Credit: Olivia Davy Hoffman
This week's New Music Podcast features Dwayne Johnson… plus, the band who like to pie each other in the face, and the artist dreaming of driving an NCT bus.
This podcast may contain some fruity language. Sensitive ears – you have been warned.
NUSIC New Music Podcast 193 (249) – TRACKLISTING
DREW THOMAS – Left Behind
INDIANA – I Like Drinking
HASHTAGOBI – Never Never Freestyle
PRETTY BABS – Tumbleweed
REWIND: BRU-C feat. D Double E – Heater
THE CHASE – Reign Over Me
BACK TO THE FUTURE: NEBULA – Dive (Live Future Session Track)
THE FINE ART SOCIETY – Patience is a Virtue
WAVEZ – Remember
JOE BAXTER – In My BLood
KEMET FM TRACK OF THE WEEK: ANDRETHEPRODUCER feat. LAVINA – Splash
FLOAT – Vapidity
MEGATRAIN – Angel (Cindy)
K.JI feat. MK-TENTIAL – Skibby Flow
You can subscribe to the Podcast via iTunes, and you'll get pictures!
The Nusic New Music Podcast is supported by Confetti.
Nusic.org.uk is supported by One Nottingham and Nottingham City Council.
TRANSPARENCY DECLARATION: Part-time Nusic Editor Sam Nahirny manages unsigned artist HASHTAGOBI. For more on our Conflict of Interest policy, click HERE.