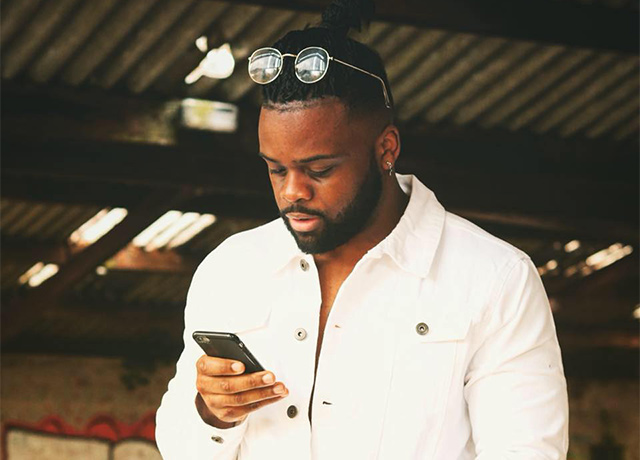 JAYMAL. Photo Credit: Unknown
This week's New Music Podcast features a Rolling Stone that's fallen in love with a Notts artist, the band supporting Fall Out Boy (maybe), plus how you can get some Radio One and Spotify wisdom.
This podcast may contain some fruity language. Sensitive ears – you have been warned.
NUSIC New Music Podcast 200 (256) – TRACKLISTING
THE HALF EIGHT – Timezones
KIRK SPENCER feat. Cici Jack – Aerial
TORI SHEARD – Strangers
MOLARS – Ducking Punches
REWIND: JUGANAUT (Prod. JOE BUDDHA) – Off the Wall
SHADOWS LIKE STRANGERS – Love Again
BACK TO THE FUTURE: SOFT GIRLS AND BOYS CLUB – Two Birds, One's Stoned (Live Future Session Track)
LOUIS CROFT – Looking For
JAYMAL feat. Manga St Hilare and Grim Sickers – Inna Flash
TOM WARDLE – Jacqueline
KEMET FM TRACK OF THE WEEK: NACTUS KUNAN – 25 Films
GEORGIA MCKIERNAN – Armoured Teal
CUCAMARAS – Glass Jaw
JOSH WHEATLEY – Best of Me
You can subscribe to the Podcast via iTunes, and you'll get pictures!
The Nusic New Music Podcast is supported by DHP Family.
Nusic.org.uk is supported by One Nottingham and Nottingham City Council.
x