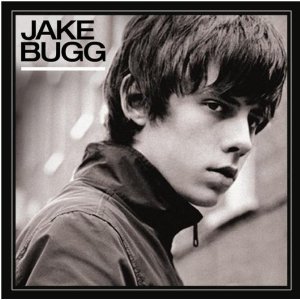 It is a very rare and special occasion when an album comes out these days that has a very strong chance of being a timeless classic. JAKE BUGG'S debut record isn't just a very good album from start to finish…it has the potential to spark a revolution of old school Rock n Roll returning to the charts for good.

The chain-smoking local boy is like hundreds of other lads growing up around Nottingham except for one thing – Jake has an incredible song writing ability. The sort of ability that oozes so much talent that it may only crop up once every decade or so. It may be too early to start mentioning the name Bugg in the same sentences as Lennon, Dylan, Gallagher and Turner…but you get the idea.

The first half to the album is non-stop gems, the sort of hits that usually would take a band or artist several albums to churn out. It all kicks off with the boppin Lightning Bolt that starts with a frantic tempo and just builds and builds from there with Jake's slick street poet lyrics: "Fortune. People talking all about fortune. Do you make it or does it just call you? In the blinkin of an eye, just another passer-by, in the path of lightning bolt." Finally it all melts together into a screeching guitar thrashing climax.

Two Fingers (The one with the video with the This Is England and Misfits people), is perhaps the best example that boasts just how good a story-teller Bugg is with his song-writing. The tale of him climbing out of the society sink-hole council estate in Clifton were he was brought up. Hearing Clifton referenced in a song that is being played nationally is slightly uncanny and spooky – casting the mind back to Turner referencing Hillsborough, Morrissey referencing Whalley Range or McCartney referencing Penny Lane. The chorus of Two Fingers is possibly one of the high points of the whole 14 track album. A galvanizing peak of raw euphoria that brings every element of Bugg's charisma and maverick ways together in one fantastic singalong.

The beautiful trouble with this album is that there are about 5 or 6 tracks that keep becoming the personal favourite. Taste It is one of those favourites with its jaunty, rock n roll beat that just takes over and makes you want to bopp n twist like its 1969. Think CHUCK BERRY meets a GALLAGHER backdrop and you are somewhere near.

Track 4 is the track that has been on repeat the most since the album dropped through the letterbox. Seen It All has an almost intimidating power to it. The sort of anthemic vibe that you can imagine a festival crowd roaring back every lyric. Like most of the tracks it has a strong plot-line running through the song like a backbone. Painting a picture of a standard teenager's weekend in Clifton, "One Friday night I took a pill or maybe two, down at the car park I saw everyone I knew." The misty-eyed memory of crashing a house party has a euphoric feet-stamping singalong feel to it despite the lyrics being tangibly dark: "But I made my way inside, pass a thousand crazy eyes, then a friend took me aside, said everyone here has a knife." From the opening chords of Seen It All there is that vibe to it that indicates this song has potential to be a timeless classic, one of the songs that in the future may commonly crop up when people are asked their favourite songs of all time – the sort of OASIS-like massiveness to the tune is crying out to be sung by thousands in arenas and festivals around the country, scratch that, around the world.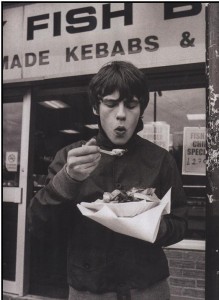 Other stand out highlights on the record include Country Song and Trouble Town. The former showcasing Bugg's overwhelming maturity beyond his years with his tender voice triggering responses in the brain that few songs do. The latter a barn-storming, cigarette-sparking, beer-spilling hoe-down. The chorus is catchy as hell as and even though the song paints parts of Nottingham as a benefit-scrounging, crime-ridden shithole, we couldn't care less: "Stuck in speed bump city, Where the only thing that's pretty, Is the thought of getting out."

JAKE BUGG'S debut record not only has potential to smash the coveted number one position. It has the potential to sit there for weeks and become a defining album of a generation. The start of a genre shift over the next few years with real guitar music returning to the charts and annihilating the auto tuned nonsense and sugar coated pre-packaged pop. Bring it on.

Yours In Love of New Music,
Tom Hadfield x

STOP PRESS 22:45 17/10 – Jake is currently leading Leona Lewis in the battle for this week's Numer One album but she is catching, please show your support and buy the album HERE

#Spread The Love

@feelthenusic

@hadfieldreckons