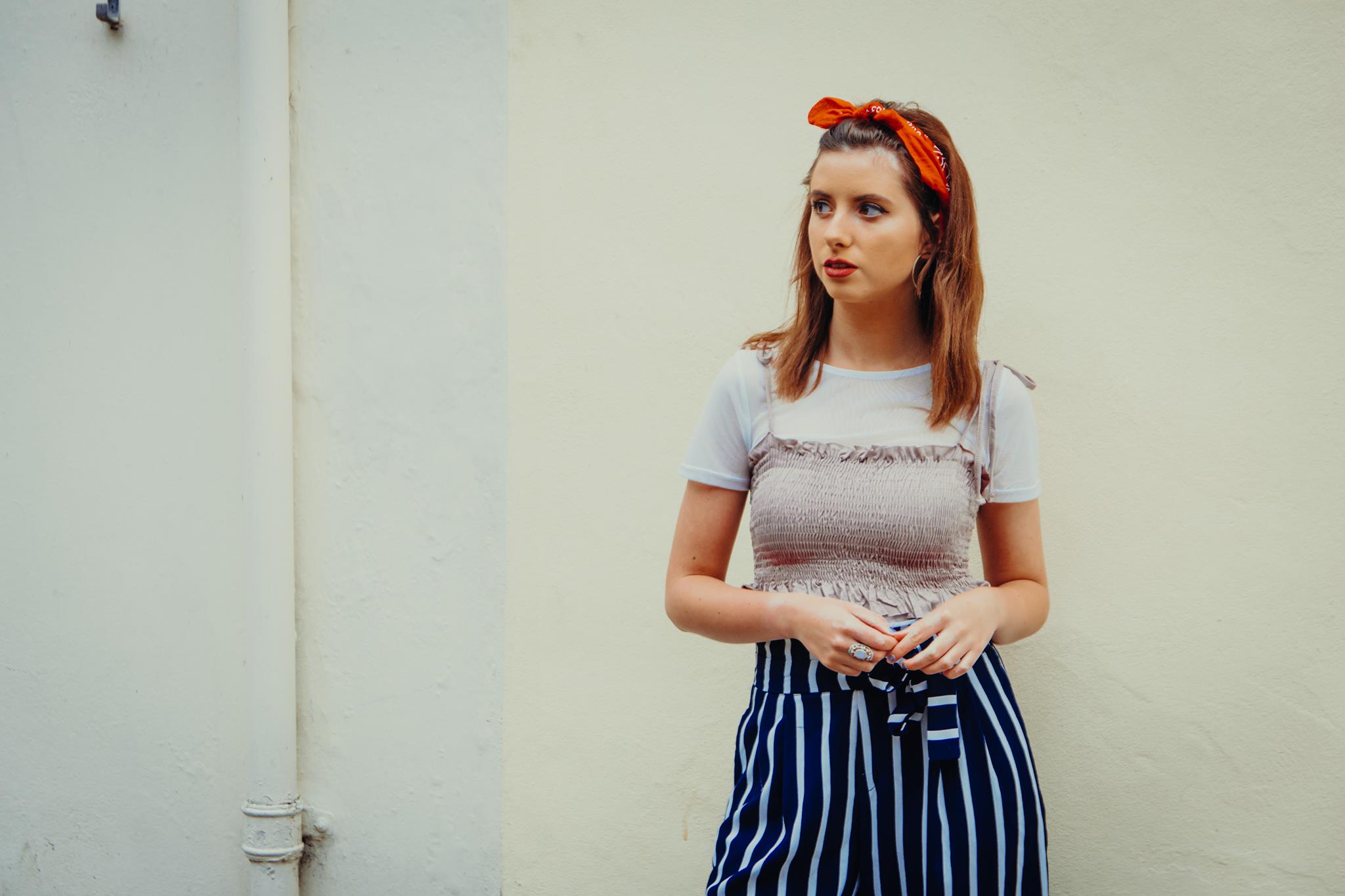 KATIE COOPER. Photo Credit: Sam Nahirny
This week there's THREE free gigs this week. A showcase of new Notts talent at Jam Cafe, another gig at Jam Cafe with two Notts artists and an EP launch at Rough Trade.
WEDNESDAY
It's the YMCA Digital Young Creatives Summer Showcase at Jam Cafe on Wednesday night. YMCA Digital do a whole ton in helping young Notts teenagers enhance their talents at their nightly creative sessions. Wednesday evening is a showcase of some of their fresh talent.
Pop Punk band HOMESICK are headlining the night. The five piece have taken it up a notch in their latest few releases, which are sounding huge. Acoustic singer-songwriter LOUIS CROFT will be performing his upbeat tracks. You'll be able to catch some of MK's incredible tunes. The rapper's music ranges from Hip-Hop to Grime but will undoubtedly take your breathe away. MOYEGE will be bringing her World Pop, which takes on the topic of her struggles moving to Notts.
You will also be able to catch Megan Upton, CB, Zara and Ivy as well as Scribble Victory from Derbyshire and Blistershax from Derby.
Jam Cafe
Wednesday 26th July
Doors: 6pm
Entry: Free
FRIDAY
Next Door Records are bringing two amazing Notts artists to Jam Cafe this Friday.
TWIN KIDD will be bringing their gorgeous, euphoric Pop with a beautiful and powerful, ambient vocal with some delicately crafted electronic beats. Their track 'Fade' will stay in your head for days. It's gonna be their last gig in Notts for a little while so don't miss out.
You can also catch PRIME's insanely catchy Indie Rock that will infect your brain and refuse to leave it. Just listen to 'Bye Bye,' the lead track of their latest EP to know what I'm on about.
Jam Cafe
Friday 28th July
Doors: 8pm
Entry: Free
SUNDAY
The incredible KATIE COOPER is launching her debut EP at Rough Trade this Sunday. The lead single 'Fading' is a proper sultry, moody pop song with a beaut electronic undertone. We're looking forward to hearing some more beautifully produced recordings.
Support comes from, Punky Folk inspired singer songwriter GEORGE GADD. His 'Better Shape' EP came out at the start of the year and takes proper emosh, heartfelt lyrics and makes them fantastically upbeat.
Artist and producer, Izaak Lowe also known as GRAPEICECREAM makes Hip-Hop inspired Electronica with an almost Jazz tone. 'Funk It Up' has a great groove to it whereas 'Autumn Leaves' has a proper Psychedelic feel.
Rough Trade
Sunday 30th July
Doors: 6pm
Entry: Free
Yours in Love of New Music,
Katie Beard x