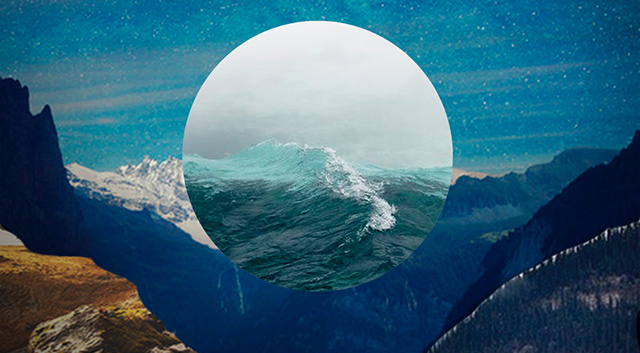 Jeeeeeez this album has been a long time coming. Legit, when I first got excited about this album the last World Cup were on.
Now, hopefully this review won't date badly, but as I write this, England have got their shit together and the entire country has basically gone mental for them.
Nusic – why are you talking about football?
Cos, this is all a genius metaphor to say in that four years, APRIL TOWERS have produced something bloody brilliant. And a bunch of peeps may get tattoos that say 'Certified Freaky'.
Maybe.
The tracklist is almost like a greatest hits. Straight in on track numero uno, you get one of the catchiest guitar riffs your ear bits have ever consumed, and you're a fucking liar if you say you don't sing along to it.
We're then hit with two (relatively) new tracks, 'Modern Psyche', and 'One Night'. Both full of synthy goodness that would make a New Order fan cream their cargo shorts.
SMASH HIT ALERT: then we're hit with fan favourite 'Tel Aviv', which still transports me back to sweaty lil Jam Cafe in 2014 having a proper good bop. I say that, I can't remember much of it, but I remember liking it so much I drunkenly tried to download it and accidentally bought some Canadian Rock band called April Wine.
We get a bit a emosh on 'The Last Light'. Electro-emosh (should defo be a sub-genre). It's the kind of song that makes you wanna hug 'em, for both the emotional content AND the fact that it's a bloody beautifully written song. And that's before you get to 'The Only Way Up is Down', a song that'll make you weep more than if Kane misses a penalty tomorrow. #hugsforAT
Overall, it's a beauty of a project, and yes, as cliche as it is – it really was worth the wait.
I can certify that.
#tumbleweed
Yours in Love of New Music,
Sam Nahirny x