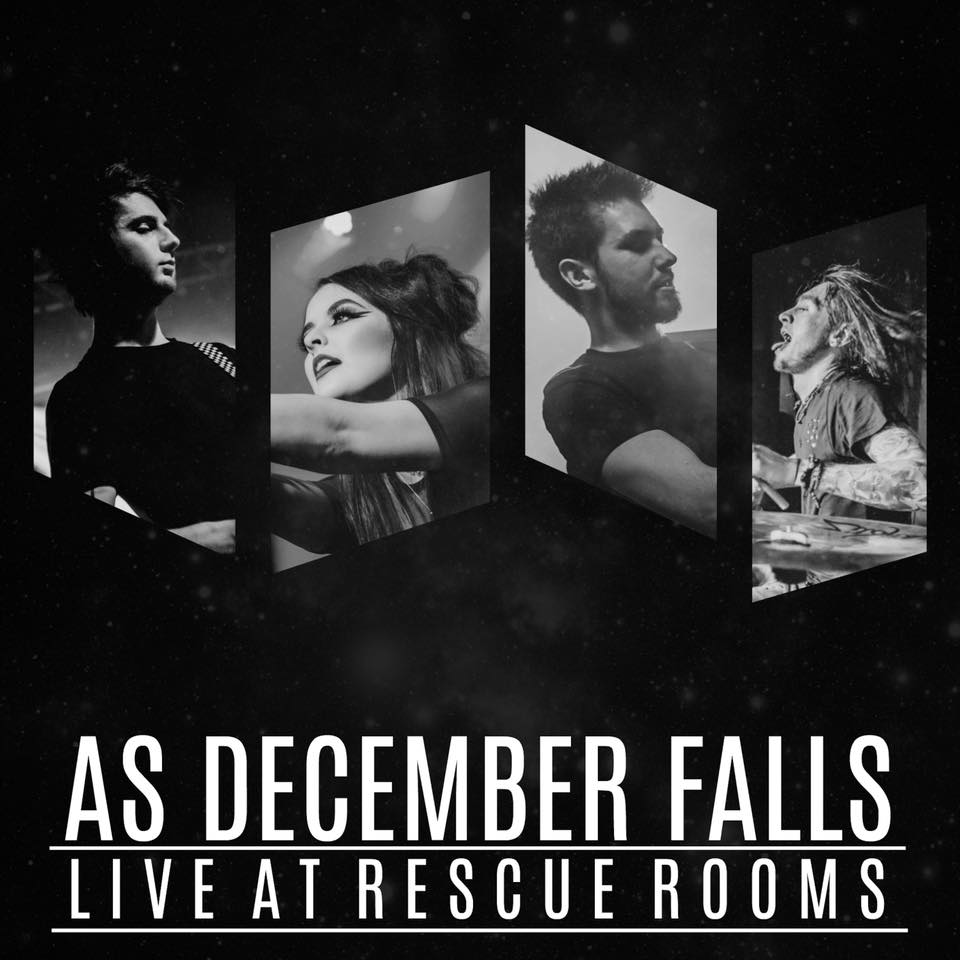 AS DECEMBER FALLS headlined the iconic Rescue Rooms all the way back in January of this year. The band have gifted us with an early xmas pressie in the form of a live album from their set at RR. And as December is in the name, what better time to make AS DECEMBER FALLS our Artist of the Month for December 2017.
AS DECEMBER FALLS filled Rescue with a crowd that can only sonically be described as raucous. The album begins with a killer live version of fan favourite 'Everything You Say' with lead singer Bethany's vocal echoing through the venue before the epic live sound of ADF's Rock-tinged Pop Punk hits you in the face with the weight of a thousand amps.
The ferocity of Lukas's drumming, the intensity of Ande and Bambi's the guitar riffs combined with Bethany's overwhelmingly powerful vocals are made clear from the very start of the album, with their talent appearing even stronger as each track begins.
Since the band formed at New College Nottingham in 2014, they've released single after single, getting catchier with each and every bar. Pop Punk Glitter Queen Bethany's voice is as infectious as glitter itself. It gets everywhere and you'll end up finding it in the depths of your head weeks later, whilst taking a shower.
The band's set is filled with Pop Punk banger after Pop Punk banger which sounds like it should be played at Rock City on a Saturday night with every lyric being sung back to the eardrum-shattering speakers. Singles 'Don't Say A Word' and 'More To You' fit that category perfectly with the band fighting a sonic battle to be heard against the rambunctious crowd, whilst still managing to sound very slick.
The set also showcases the strength of ADF's releases since their formation. In their three years together, they've consistently put out anthem after anthem that should see them topping the Slam Dunk and Warped Tour lineups in the very near future.
And can we just take a moment to acknowledge the marketing genius of releasing the album on the first day of December…
AS DECEMBER FALLS' 'Live at Rescue Rooms' album is available to buy, stream and download now.
Yours in Love of New Music,
Katie Beard x