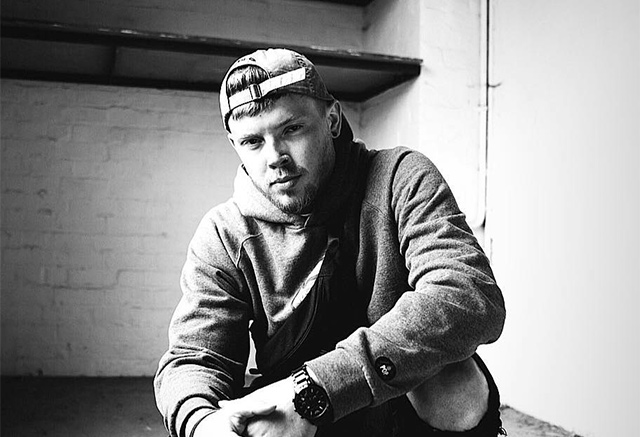 OLIVER DAVIS. Photo Credit: Unknown.
All the good vibes / success headlines from the Nottingham music scene over the past few months (that we know of), please drop us a line if we've missed anything significant (our definition of significant is a first of national relevance) – nusic@leftlion.co.uk.
–  1Xtra dedicated two whole hours of National radio to Notts – broadcast live from Confetti – and featuring tons of live performances / tunes from Hoodtown.
– ADY SULEIMAN's debut album 'Memories' reached No.1 on the iTunes R&B / Soul Chart.
– YAZMIN LACEY signed to the First Word Records family, AND was live in session for Gilles Peterson on 6Music.
– NACTUS KUNAN and JOEL BAKER were featured on New Music Friday – one of the biggest playlists in the UK.
– CAMERON SINCLAIR HARRIS received his debut National radio play for 'Scatterbrain' courtesy of John Kennedy on Radio X.
– HARELIGHBLU joined the growing list of Notts artists to get funding from PRS Foundation – receiving the 'Momentum Fund'.
– FEROCIOUS DOG became the first ever unsigned Notts artist to sell out Rock City… TWICE!
– HAGGARD CAT received epic print reviews for their debut in Kerrang!, Metal Hammer and Total Guitar!
– SHEKU KANNEH MASON played… basically the biggest gig of the year – the Royal Wedding – and was broadcast to millions of humans on the BBC. Oh, and he basically won a BRIT Award too.
– JUGANAUT received a 9 / 10 review in DJMag for 'Acrylic & Oil'.
– ROB GREEN went on tour with the legendary Earth Wind and Fire, in arenas all around the UK… and PARIS!
– VICE did a mini-documentary on Notts' vibrant Electronic music scene (peep HERE).
– AJA won The Oram Award – courtesy of PRS Foundation and The Radiophonic.
– YOUNG T & BUGSEY had their first Top 40 hit! With 'Ay Carumba', which was also called 'the biggest record in the clubs for the rest of the year' by Charlie Sloth.
– LAUREN APRIL scored a UK iTunes Top 20 for her EP – in at No.15 on the Country charts.
– OLIVER DAVIS and KEN SAMSON made it onto the DAYTIME 1Xtra playlist – BBC Introducing styley.
– BROADSTROKES was made Tom Ravenscrofts' 'Headphone Moment' on 6Music.
– Macmillan Fest had another killer year – raising over £9000 this year alone. Huge bigups!