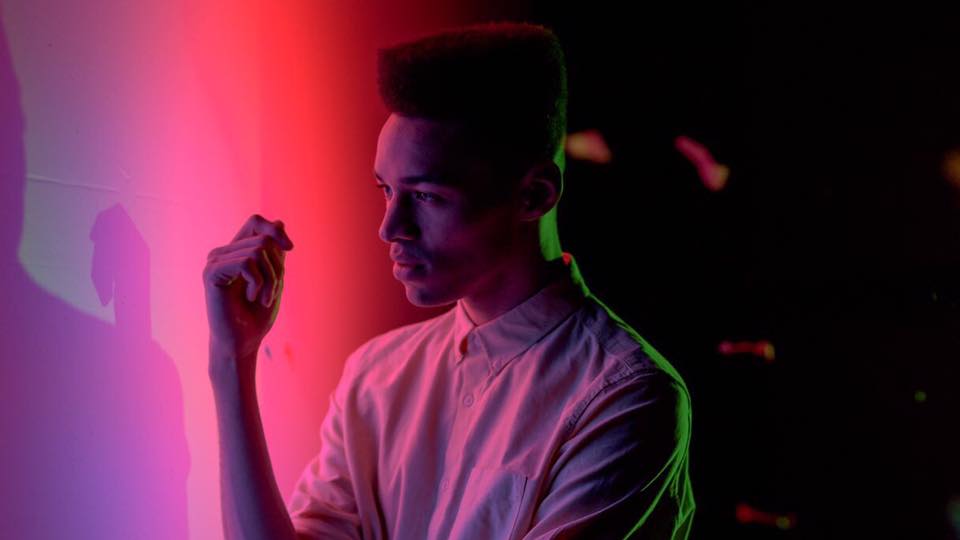 ROB GREEN. Photo Credit: Unknown
Oh. My. God. It's. So. Cold. Luckily for us, the music in Notts this week is hot AF and taking us on a journey to Hockley, Rough Trade specifically. In fact, the top gig selection this week is triple Rough Trade! But we wouldn't trade it for the world… get it? Ey? Ey? Ok, sorry. That joke was rough. By the way, this is all purely coincidental, they're not paying us on the side (promise mum). This week we're gaining a few pounds from musical indulgence, digging our body pads out and getting all creepy on ya. I also manage to write an entire Top Three without using the word 'cosmic', so, y'know, personal growth over here.
FRIDAY
SHORT WEEKENDS are headlining at Rough Trade this Friday. Their music should come with a health and safety warning. In every video I've watched of these lot playing they spark a ma-hu-sive mosh pit. Seriously. Arms and legs everywhere. It's particularly entertaining to watch as the band's music sits right on the edge of chilled, melodic indie riffs and angsty, rhythmically driven strums. So, depending on how you're feeling on the night, you can either sit back and take in the vibes or dive head first into the action (body pads advised).
The production behind LUKE PETER FOSTER's floaty, atmospheric beats transport you to some other worldly dimension. And, then, his lyrics drop and the reasoning behind his self-proclaimed 'Alternative Spoken Word' becomes clear. His words are full of poetic imagery and references that blend the metaphorical with real-life, relatable experiences. He's got two new tunes out at the moment, titled 'Two Til One' and 'We Undercover Playwrights (9am Love)'. Both take you to the moon on a Xanax with sprinkles on top.
Amping up the Rock factor are TALKING TO FRANK, who are actually called Sam, Sam and Joe (TALKING TO FRANK must come from…something else then…). The band mix elements of Britpop and Indie classics – it's a bit Blur, a bit Jake Bugg, a bit like something you'd expect to hear in a cute little Indie cafe down Broad Street when it's chucking it down outside.
Rough Trade
Friday 17th November
Doors: 7pm
Entry: £3
SATURDAY
On Saturday, A Sudden Burst of Colour from Scotland are playing at Rough Trade with some awesome local acts on support duty.
LOWRIE makes incredible, ethereal music that blends delicate Pop, Electronic beats and an impressive vocal range. Musically it's got a James Blake, Bonobo vibe going on and then lyrics like 'this city's a vampire and it's craving my blood' mix up our expectations with the imagination factor.
The instrumentation on FLÖAT's 'Butterfly Chasers' made me sit up and pay attention the moment I stuck it on. There was something creepy about it, but in a really beautiful, mystic way. Then the eerie vocals from Heather Blore and trumpet riffs of Anna Baily kicked in and I knew I was onto a winner. They have some really interesting textures and tones to their sound that cross genre and expectations and hit that soft spot between comfort and something you can't quite put your finger on.
Rough Trade
Saturday 18th November
Doors: 3pm
Entry: Free
SUNDAY
BBC Introducing East Midlands and Y Not Festival are coming together this weekend at… Rough Trade! Triple Rough Trade, lucky us. This special edition of Faction is all to raise money for Blythe House Hospice. Banging musicians in the name of a good a cause? We'll grab our coats.
One word that springs to mind with ROB GREEN is 'effortless'. Rob's voice moves effortlessly through complex rhythms and pretty melodies, which all show off his soft falsetto and a heartier, soulful tone. He has an effortless ability to mix styles, mixing RnB, Acoustic, Soul and Folk with confidence and command. His music is effortlessly pretty and evocative at the same time. Think John Legend meets Nottingham. As you can probs tell, I'm a big fan (#fangirlmoment).
VEGA BAY will be playing their special brand of feel-good Indie tunes that warm the musical cockles of our hearts. If you're ever having a bad day, stick onVEGA BAY's 'Drench' and get ready for a musical vitamin C. Their tunes take us back to sunnier days and put a spring in our step.
DAISY GODFREY makes spine-tingling, hair-raising, captivating music about love and all of its trials and tribulations. Her voice is so soulful it borders on indulgent. In fact, I'm, pretty sure I've put on a few pounds just from listening to the richness of those vocal chords. Teamed that with the skills of her guitarist, we're in for a serious treat.
Superfood from Kent will be headlining.
Rough Trade
Sunday 19th November
Doors: 3pm
Entry: £5
Yours in Love of New Music,
Joti Desour x