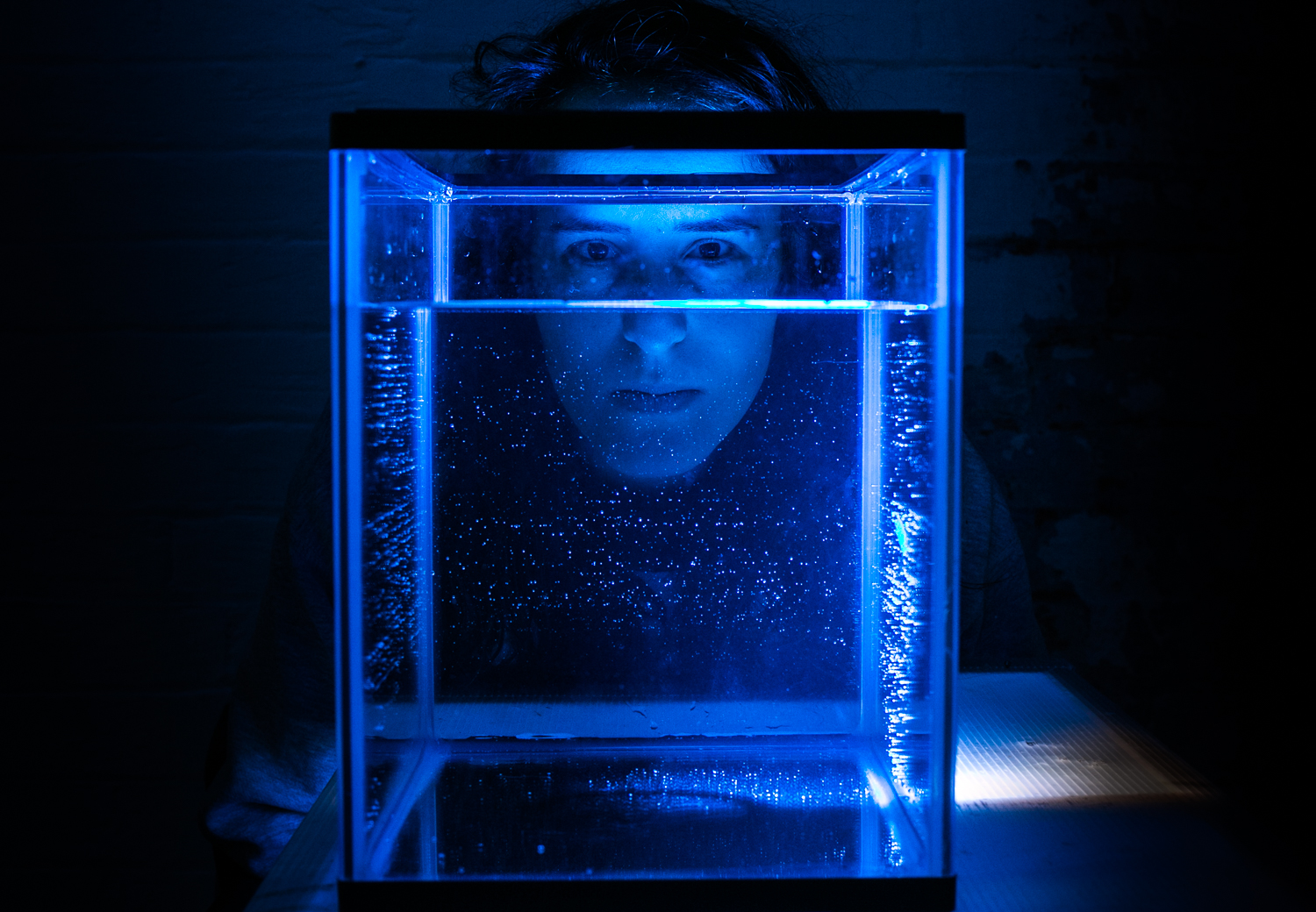 ALICE SHORT. Photo Credit: Svitlana Kolesnichenko
They say that Christmas is a time for giving, right? Well, this Top Three is basically double giving, in that not only are all three gigs this week in aid of awesome local causes, but the music is basically Christmas presents to our ears and is giving us chills, energy and Chrimbo joy all at the same time. With 8 more sleeps to go 'til the big day, we're partying with the cast of Hollyoaks this week, digging out our Les Pauls and reliving parts of Charlie and the Chocolate Factory.
WEDNESDAY
ONE GIANT CAUSEWAY are headlining a Christmas special at The Bodega. And the show is particularly special as all the profits are going to Mind, a charity that helps people with mental health issues. The band mix heavy guitars and driving drums with the gentle tone of Rory Cooper's vocals, which has resulted in some really interesting textures to their sound.
SUPER FURNITURE are supporting, so expect plenty of catchy hooks, thoughtful lyrics and straight up headbangers. The band have got so much energy onstage it's infectious. Their music will have you jumping around like a nutter and also listening poignantly to the lyrics like some sort of mosh pit philosopher (now, there's an idea).
You can also catch MY PET FAUXES' debut live show. The tone of the vocals in MY PET FAUXES' has got a slight Tom DeLonge feel to them that work perfectly with the band's use of harmony and Indie-Rock chord progressions. If you miss this lot it'd definitely be a faux pax (ey? Ey? lolz).
If you can't make it to this one but would still like to donate, you can do so here.
The Bodega
Wednesday 20th December
Doors: 7pm
Entry: £4.40
THURSDAY
There's a charity Christmas special this week at The Maze, with all funds going to City Hospital. They're buying TVs to put on the wards for patients to make their stay at the hospital more comfortable. Who doesn't like to spend Xmas day binging out on the classic Christmas films?
ALICE SHORT makes Hip Hop tunes that are so banging they have caught the attention of Radio 1's Huw Stephens. ALICE SHORT doesn't mix her words. Her accurately titled tune 'Harvey Weinstein is a Prick' delivers some absolute home truths (/serious burns) with impeccable delivery.
Switching up the vibe completely is MATT HUMPHRIES, a singer-songwriter who makes awesome guitar tunes. He reminds us a little bit of Ed Sheeran back in the SBTV days with his catchy guitar hooks, Indie-Pop voice and just all round feel good factor. Definitely one to watch for 2018.
Cover artist Izzy Carlin will also be playing.
There's no link to donate if you're unable to make it down to the gig, so, go!
FRIDAY
Phlexx and TuneCrush are throwing what they're calling a 'festive knees up' on Friday at The Angel with art, live poetry and, of course, a sick selection of Notts artists to get you in the Crimbo spirit. As if that wasn't awesome enough, all ticket money is being donated to homeless shelters, soup kitchens and buying 'Christmas sacks' for the Nottingham's homeless.
LOUIS CROFT is playing, whose music has got a distinct Nottingham charm. The regional tone in Louis' voice comes through in the reflective lyrics of 'Do You Love Me Too?' and makes us feel dead proud #Notts4lyfe. Teamed with acoustic, Folksy guitar picking, think Jake Bugg's early music with a slightly more Folsky feel.
Next on this awesome lineup are CHAI LARDEN and BEN HIBBERT. There's something about these two on stage that makes you feel really positive and happy and warm inside. Maybe it's Chai's empowering lyrics and smoky tone, maybe it's the sharpness of Ben's playing and perfectly timed harmonies, or maybe its the fact that they just look so happy when they perform. Whatever it is, this duo have got a real magic to their sound that keeps us coming back for more.
If you like ethereal, Lana Del Rey-esque, eerie tones to your tunes, you're going to love ELANA. ELANA's beautifully soft but assertive voice sends shivers down our spines. She's basically an angel. It's no wonder her cover of 'Trousers' by Nina Nesbitt won her an opening slot with Nina herself (bigups!).
ADAM PETER SMITH's voice got has got a gorgeous tone to it with its rich, Jazzy quality. Then the Blues piano and electric guitar riffs come in on songs like 'Preacher' and make us feel like we're cruising along the desert in a Cadillac Eldorado about to start our own Fear and Loathing in Las Vegas-esque trip.
ALTA PUEBLO literally means 'high village' in Spanish. The Latin American influences are strong in the band's sound, with their use of percussion and Cumbia-inspired guitars (Latino Folk music, for anyone who was wondering). Their music feels like the soundtrack to your Inca Trail trek. And by 'Inca Trail' we mean the pub. And by 'trek' we mean this ferociously cold weather we've been having as of late.
BABE PUNCH are playing upstairs, so expect plenty of Punk bangers and energy from this female fronted band. Their music has so much energy, it'll make your gran sack off her walking stick and stage dive into the crowd like a mentalist. Kind of like that bit in Charlie and the Chocolate Factory where Grandpa Joe gets out of bed for the first time in 10000 years and starts dancing around singing 'I've Got A Golden Ticket'. Anyone? No?
Expect polished, tight guitar playing and catchy riffs from THE CHASE on Friday too. Their latest EP 'Odyssey' has been bigged up by everyone, from Liam Gallagher to Hollyoaks, would you believe. So if you see the cast of Hollyoaks there necking down pints of cider, screaming 'AVE IT' and starting a mosh pit, don't be surprised. Ok, be a bit surprised 'cos, y'know, #oneforthegram, but at least play it cool.
Also amping up the guitars are THE SHRIVES. They've had love from Rock Sound, NME and Kerrang! in recent years and have even been called a cross between Johnny Cash and Violent Femmes. Erm, #goals anyone?
There's something ethereal about HOLLY TAYLOR GAMBLE's unique vocals that makes our hair stand on end. Teamed with her poignant lyrics, her sound is a bit Florence and the Machine with a darker, punkier edge.
Fans of boozing and semi-clean clothes will be pleased to hear the sounds of WHISKY STAIN on this lineup. The band have a Queens of the Stone Age, guitar-driven vibe to them. Add that to one of the coolest band names ever and you've basically got a group that'll have you sipping on whiskey with your Les Paul on standby, just in case.
If you can't make it to this one but would still like to donate, you can do so here.
The Angel Microbrewery
Friday 22nd December
Doors: 7:30pm
Entry: Donations go to charity
Yours in Love of New Music,
Joti Desour x