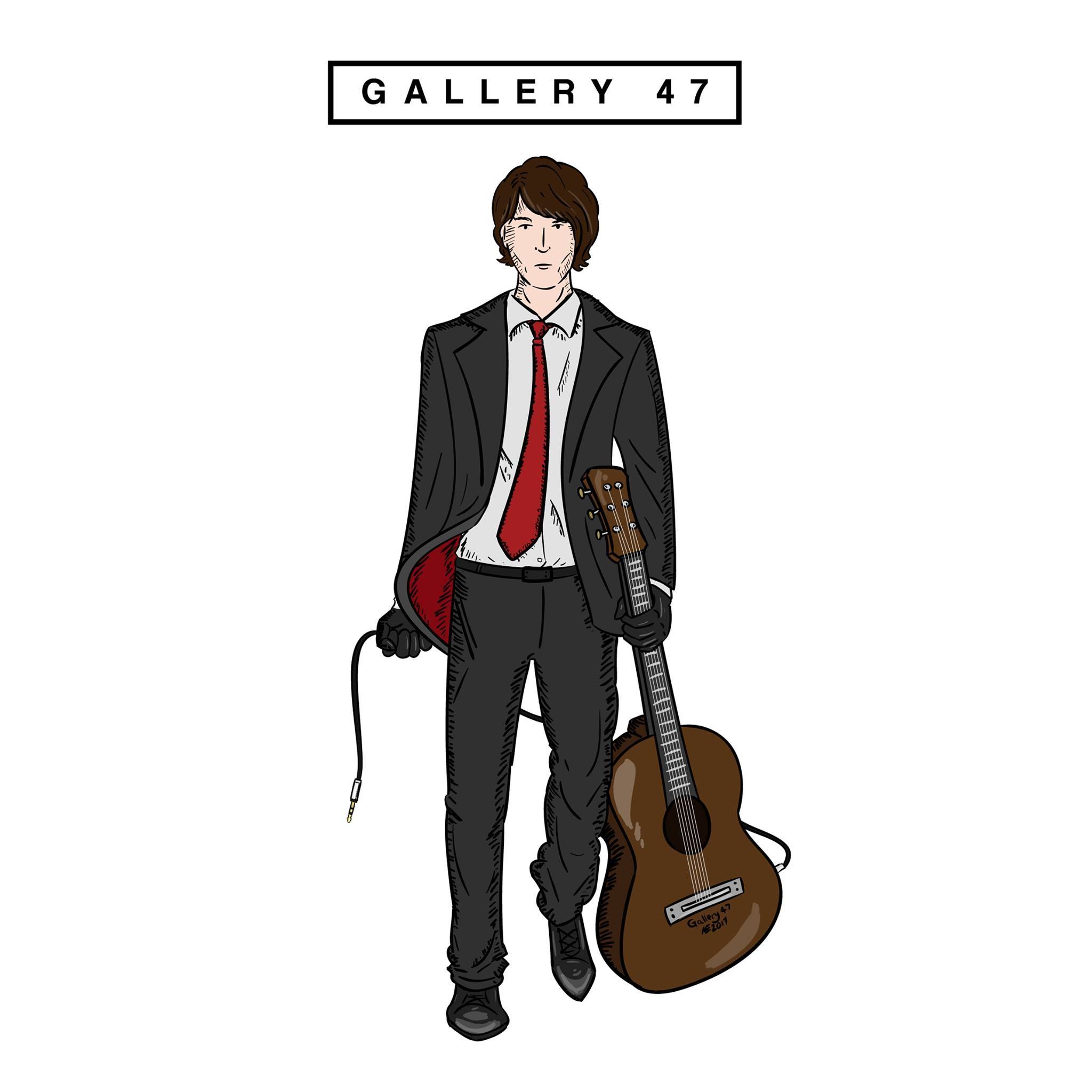 GALLERY 47. Photo Credit: Nick Edwards
So, it's September this week, which means it's the end of summer, practically autumn and only a matter of hours until we see the first of a long line of Christmas adverts. That's gone quick, huh? Hopefully these three gigs will help you savour the last bites of Summer. There's a night of Alt Rock at The Maze, a fundraiser for the homeless at Rough Trade and a huge festival all in aid of Macmillan Cancer Support across all the venues at Masonic Place.
THURSDAY
Headlining the night are Alt Rock band KOLLIDER. You may have seen their faces on Confetti's new fancy advert recently, after they won critic's choice at an NTU Battle of the Bands. Their catchy hooks and gravelly vocal make for killer Alt Rock tracks.
DEAD SOULS are a straight up, Alt Rock band who released their debut album, 'Coma', back in 2013. They've even had love from GQ Magazine. Also, their bassist's dad invented the Curly Wurly so everyone should go to personally thank him for that gift of a chocolate bar.
Maze regulars, WEEKENDS ON MERCURY are back there this Thursday. The Punk Rock three piece take influence from bands such as Joy Division, Nirvana and Oasis to make their own take on the genre.
You can also catch Black Dog Anthem.
The Maze
Thursday 31st August
Doors: 7:30
Entry: £4
FRIDAY
Friday sees the first of TuneCrush's Winter-Wear for the Homeless events taking place at Rough Trade. Helping to raise money for winter clothes for homeless people around Notts. Not only is it a great cause, but there's some great music as well.
JIMI MACK's bluesy, almost Spanish sounding guitar playing and folky, husky, thick sounding vocal will leave you staring in awe. His single 'Salao' will prove that and the video to go with it is a must watch.
Get practising you Glockenspiel synched, awkward slow bopping dance moves, ready for the incredible CHERRY HEX AND THE DREAM CHURCH. If you're after dreamy, spacey, shoegazey Dark Pop then you need to see these two.
It's THE VARLETTS last gig in Notts before they bugger off to Leeds (definitely a downgrade imo). The trio have mastered the art of creating infectiously catchy riffs and they're not too shabby at doing all the other bits that go into making a cracking Alt Rock track either.
Rough Trade
Thursday 1st September
Doors: 7pm
Entry: £3
SATURDAY
Macmillan Fest is back for another year, bringing together tons of acts to Nottingham to raise money for Macmillan Cancer Support. There are 7 stages at this years festival, and a huge chunk of the 63 acts are from Notts.
I'm going to tell you about one of the Nottingham acts from each stage.
On the Rescue Rooms stage are Nottingham's finest Glam Rock outfit, THE DANDYLIONS. Expect the finest Pink and Yellow outfits you ever did see, with wrestling masks and leg warmers galore. And bring a spare carrier bag to pack in all that Pick 'N Mix that'll be thrown at you.
HARKEN will be playing the Rock City Basement, just a few months after they headlined the venue for the launch of their debut EP 'A Feeling of Uncertainty.' Their Post Hardcore Alternative Rock packs one hell of a punch and is filled to the brim with passion and emotion.
GALLERY 47 will be headlining the NTSU Music Society Acoustic Stage, which is a gold mine if you wanna see some Notts talent. G47 will be releasing a 'political manifesto in the form of music' next month called 'Adversity Breeds.' From what we've heard from it so far, it is going to be a real beaut of a record.
LITTLE BRIBES will be playing the Total Rock Stage (or Red Rooms) on Saturday. If you wanna see "four guys in skinny jeans play some brand new face melting riffs" then these are your fellas. They may even roly poly across the stage for you, if you're lucky or ask very nicely.
AS DECEMBER FALLS will be smashing the Stealth Stage. The furiously female fronted Rock Pop Punk four piece released their latest track 'Keep Dreaming' last month and it was made Mosh's Video of the Week, thanks to ADF's dedicated fanbase.
WITCH TRIPPER, who hail from over in Mansfield, will be playing Spanky Van Dyke's. The band have been making Stoner / Groove Rock since 2014 and released their self-titled debut album last year.
Last but not least, THREE YEARS OF WINTER will be playing Tap 'N' Tumbler. The three piece make some proper Blackened Thrash Metal. The group even headlined the The Bodega back in January.
Masonic Place
Saturday 2nd September
Doors: 12pm
Entry: £15
Yours in Love of New Music,
Katie Beard x