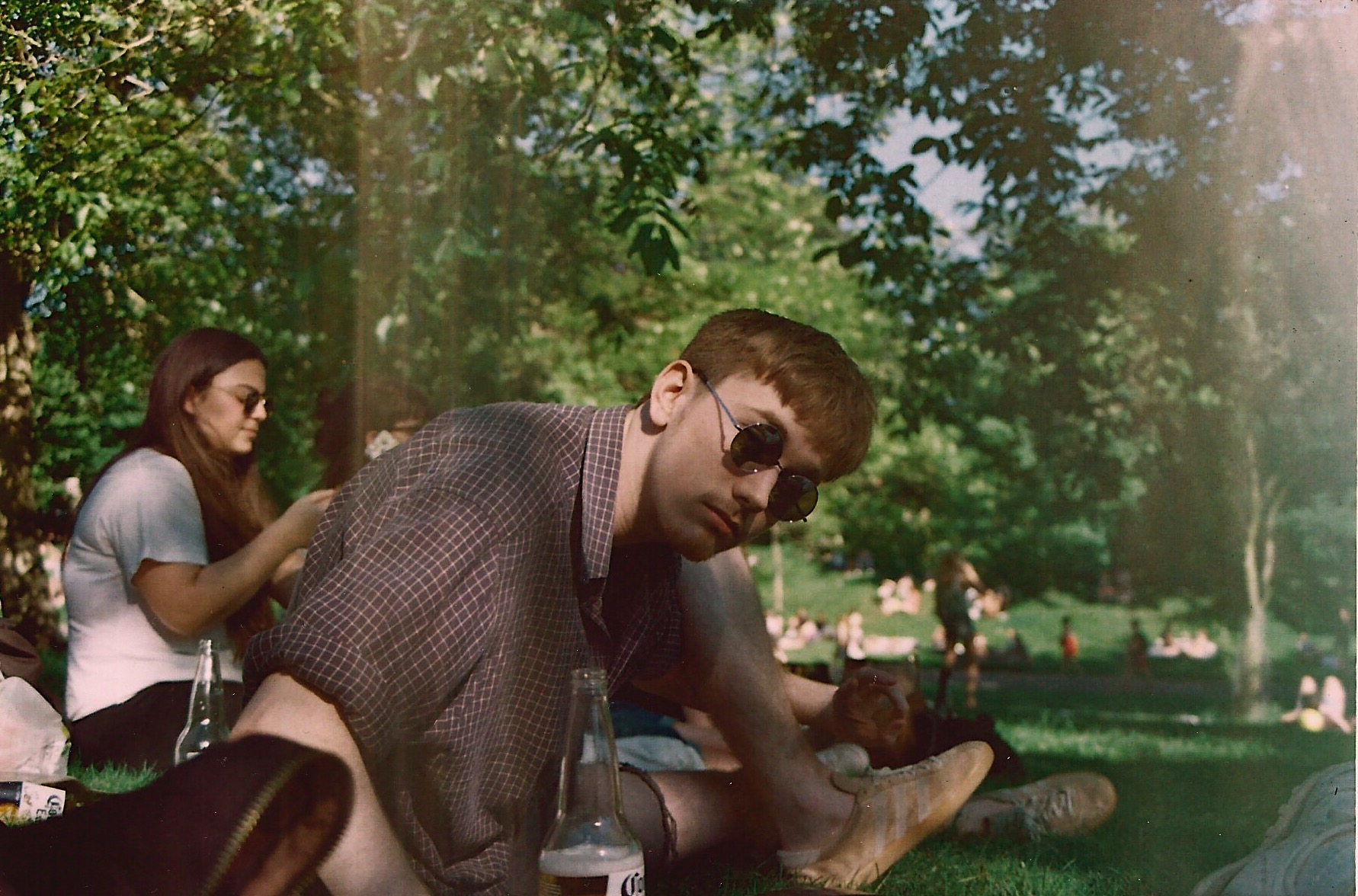 LUKE PETER FOSTER. Photo Credit: Unknown.
HI! My name is, what?! My name is, who?! My name is (chika chika) the Nusic Top Three gigs of the week obvs. You might wanna take some deep breaths, have a glass of water and a sit down for this one 'cos it's a biggun. That 'chika chika' was supposed to be a vinyl scratch by the way, 10 points for everyone that got it first time around. This week we're running through metaphorical fields of hay, being visited by the spirit animal of Jamie xx and Kele Okereke and getting all smushy on you.
WEDNESDAY
This Wednesday Rough Trade are bringing you some seriously cool vibes in the form of LUKE PETER FOSTER. His music is perfect for the Autumn – the kind of thing you wanna put on when it's chucking it down outside but you're indoors all cosied up. Netflix and chill anyone?
Keeping things mellow-ish but with added some distortion are VEGA BAY, who are also making an appearance. When I close my eyes and listen to VEGA BAY I think of loads of really fit indie-types slow motion running towards each other through some fields of hay, Baywatch style. Anyone else? Tell us your VEGA BAY-sed inspo (#terriblepunalert).
Rough Trade
Wednesday 11th October
Doors: 7pm
Entry: Free
SATURDAY
The Contemporary are putting on a Black History Month Celebration night on Saturday, and as if the cause alone wasn't enough for celebration, this line up has got us seriously hyped.
JOY MUMFORD is headlining and bringing her special brand of lighthearted lyrics and a folksy, soulful voice that makes us feel all smushy inside.
Rumour has it that SAWYER started making music after the spirit animals of Jamie xx and Kele Okereke came to him in a dream as a set of drums before bursting into flames. That, by the way, is probably…definitely…100% made up by me. His music has got some wicked bassy vocals and really atmospheric textures and is pretty much a spiritual experience.
DAISY GODFREY will also be there bringing an RnB touch to acoustic tunes about love that take us back to summer and make us wanna tell our mates/ girlfriends/ boyfriends/ cats how much we love them.
The Nottingham Contemporary
Saturday 14th October
Doors: 8pm
Entry: Free
SATURDAY
Oxjam is taking over Beeston on Saturday for the 7th year in a row. There are an impressive 16 venues and 12 hours of live music from over 100 artists, all in the proximity of NG9. You might have thought you could have a nice restful weekend after Hockley Hustle but NOPE, it's time to do it all over again AND it's all for a wicked cause. The line-up hasn't been announced yet but from the rumours I've heard, you're in for a lucky treat.
UPDATE: The Oxjam Beeston line up has just been announced! Check it out here.
Venues all around Beeston
Saturday 14th October
Doors: All day
Entry: Free before 6pm, wristband needed after which is £8.80 in advance, £10 on the day with all proceeds going to Oxfam.
Yours in Love of New Music,
Joti Desour x