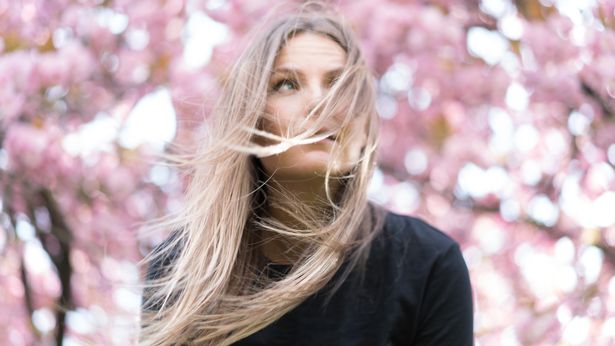 KETO. Photo Credit: David Wayman
It's another mad (in the best possible way) week of giggage here in NG. Get your eyes and tabs round this lot…
FRIDAY AND SATURDAY
Oosh, who doesn't love a good yard party? Nobody – we all love getting pissed in a garden, especially with ace Notts tunes, and that's just what the Castle Rock Yard Party aims to do this weekend.
Spread across Friday and Saturday, they've hooked up with The Maze to put on a bunch of ace Notts bands and singers to serenade ya whilst ya have a wee tipple. Everything from the funk-y madness of FAT DIGESTER, through to the beautiful ear-pleasing loveliness of THE IDOLINS. Keep your fingers crossed for that Vitamin D, and let Castle Rock and The Maze do the rest.
Full lineup HERE.
Friday 17th and Saturday 18th May
Castle Rock Brewery
Price: Fri – £8, Sat – £11
Doors: 3pm
FRIDAY AND SATURDAY
DOUBLE GIG TIME – So, on Saturday, the Lo-fi Queens and Kings in KETO are throwing a vinyl album launch shindig down at The Bodega. Support comes from the bosshumans in DAUDI MATSIKO and THE MOST UGLY CHILD.
AND – it's also the tenth anniversary of local label Hello Thor – to celebrate, they're putting on some shows on both Friday and Saturday at Metronome. AND because they're nice people, if you go to the KETO show, they'll let ya into their gig for just £5. Awh, nice that init. Ya can see the quirky Dream-Pop of HAIKU SALUT, through to the out and out riff-y sickness of FISTS. Plus loads more, all deets on that lineup HERE.
Friday 17th and Saturday 18th May
The Bodega and Metronome
Price: Keto – £6.60 // HT Weekend ticket – £15.40
Doors: Keto 7pm // HT – Fri 8pm, Sat 4pm.
SATURDAY
The bad-ass trio in DESENSITISED finally have their debut album ready for those tabs of yours. So, to celebrate they're throwing a proper party down at Beta (ya know, City basement). Headline: DESENSITISED know how to write a badass fucking riff. And then hook you in with a bunch of sassy hooks and basslines. It's a full on beautiful assault on your ear drums, and quite a way to spend your Saturday night.
Supporting are the spandex-superstars of THE DANDYLIONS who impress in three ways – their incredible catchy song writing, their insaneeeee lead vocal, and finally – just how much they can move around in those skin-tight outfits.
Yur Mum from London are also supporting.
Saturday 18th May
Beta (Rock City basement)
Doors: 630pm
Price: £5
Yours in Love of New Music,
Sam Nahirny x