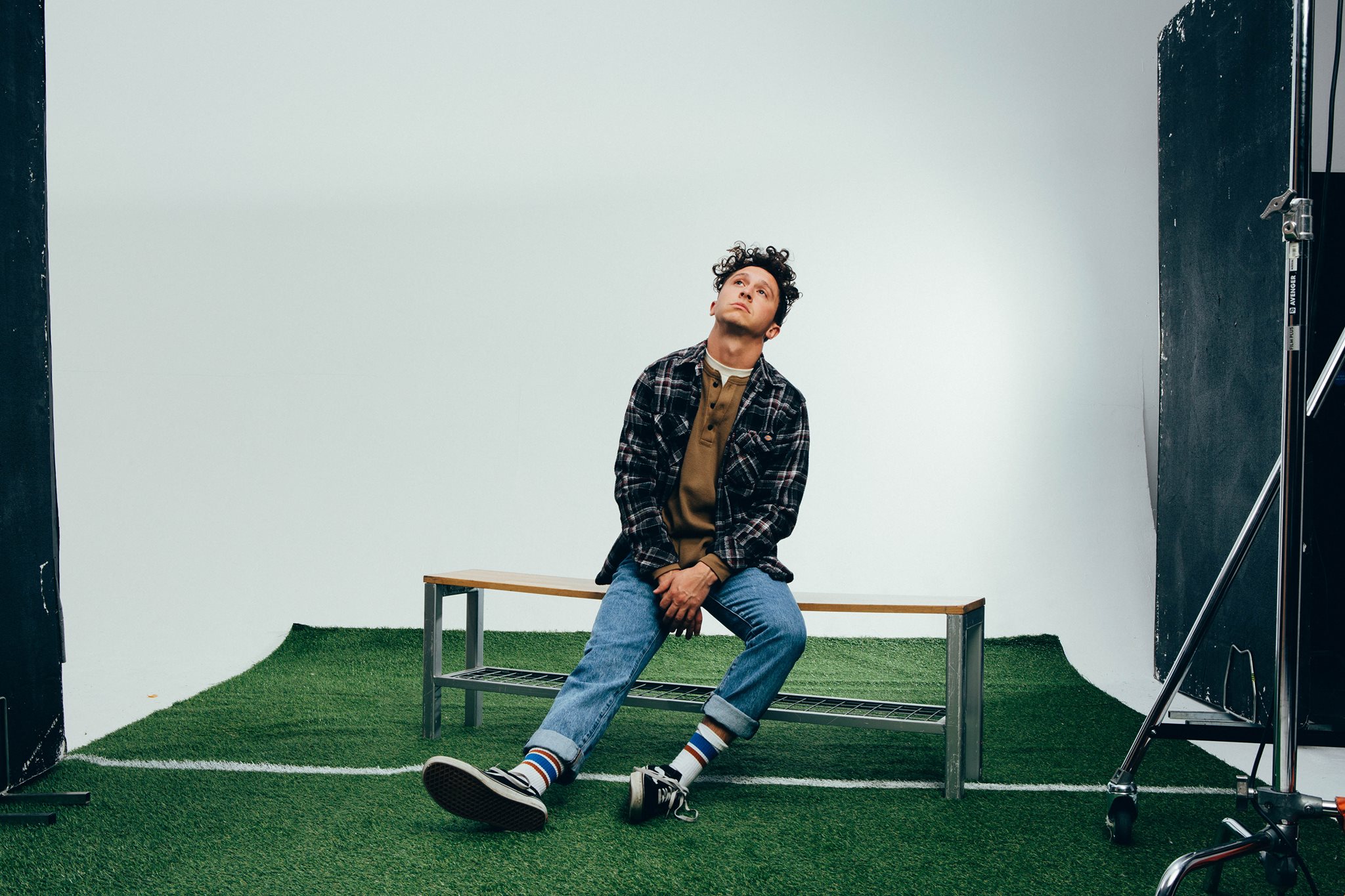 JOEL BAKER. Photo Credit: George Baxter
Beautiful sounds, Punk-y sounds, and heart-wrenching sounds. Sound. x
THURSDAY
The majestic sound makers in EYRE LLEW are back for their first Notts headliner in a while – and as with all their shows – it promises to be a beautiful barrage on all of your senses. Haunting, engaging, and intense in the best way – these humans know how to put on a live show. And with a new EP out, they've got plenty of beaut tunes to serenade your ears with.
They've got a babe of a support lineup too. The eccentric electronic brilliance of MEGATRAIN, plus the Bluesy badassery of JONNY OLLEY.
Thursday 25th April
The Bodega
Price: £8.80 adv
Doors: 7pm
SATURDAY
The mighty FEROCIOUS DOG are back at Rock City this week, having sold it out multiple times in the past. And, like the past few times – they're making a proper day of it. Yes, not only are they bringing their Folk-y Punk-y goodness to the main hall, but they've also got City Basement (sorry, Beta) rammed with local goodness too. You can peep that full lineup HERE.
Saturday 27th April
Rock City
Price: £22
Doors: 630pm
SATURDAY
JOEL BAKER is back in his hometown this weekend to make you feel all sad inside, but the good kind of emotional release sad that's kinda cathartic and heart-warming at the sametime. The singer-songwriter is a ninja of a hook-writer, with mega melodies that dance around your head for weeks on end, and he's a proper funny chap too. So, ya know, it's a good mix.
Supporting are two homosapiens that also make bloody brilliant acoustic vibes. REMY – who somehow manages to make songs about a cuppa sound stunning. And DREW THOMAS – the piano maestro who makes us feel all the feels.
Saturday 27th April
The Bodega
Price: £7
Doors: 7pm
Yours in Love of New Music,
Sam Nahirny x