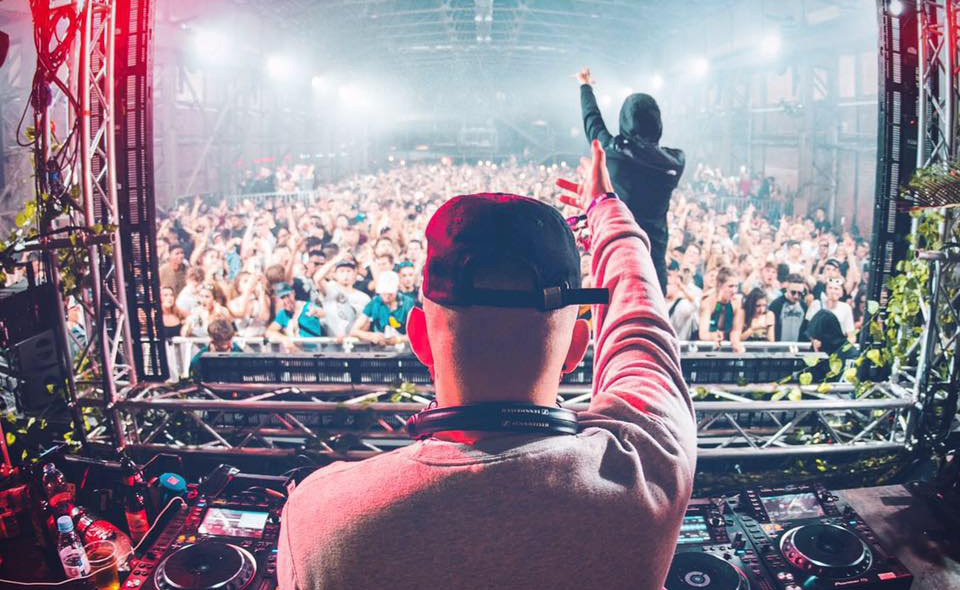 DARKZY. Photo Credit: Unknown.
Moshy albums, city-wide Electronic brilliance, and BASSLINE. LOTS OF BASSLINE. x
THURSDAY
The Post-Harcore humans in MERRICKS TUSK have a sexy new album out this week, and to celebrate they're gonna mosh ya brains off at The Bodega. They're a band that have bossed the whole melodic…. Well, melodies, whilst mixing in all the badass percussion and riffs you could ever ask for. And with a whole new album worth of this emo goodness out, ya know it's guaranteed to be a sick time.
There's also got the Psych-y Grunge-y saucyness of BROODERS opening up for 'em. Who, well, every time we've seen em have put on a proper vibey show.
Bellevue Days fom Carshalton / Croydon are also playing.
Thursday 2nd May
The Bodega
Price: £5.50
Doors: 7pm
SUNDAY
The promoter donny's in Wigflex have got something right special up their sleeve this week – a city-wide festival. Yes, after 13 years of putting on banging raves across the city, they're dedicating a day to the best Electronic music across the country, and more importantly – across the city. Plus, it's not just DJ's, there's a shizz ton of live goodness ready for your eyes and ears.
They've got fourteen… yes, FOURTEEN bloody venues involved, from the crazy production levels of The Brickworks and Metronome, through to the dark and dirty (in the best way) vibes of The Secret Loft and The Chameleon. Musically, you've got insane full body experiences like Nottingham Uni grad MAX COOPER's full audio-visual show, through to a full-band soul serenade from YAZMIN LACEY. And that's approx 1.267% of what ya can experience on this blissful programme of events Wigflex have put together.
They're on their final release of tickets – so be quick if ya wanna experience the debut of this flex-ing good time.
Sunday 5th May
All across Notts City
Price: £30
Doors: Depends on venue
SUNDAY
Having taken over Rock City with his Crucast fam back in December (which means they've technically sold out Notts most famous venue already), DARKZY and his mates are headlining the main room for a night of bass-fuelled madness. Which means, if he sells it out (rn, it looks like he might be about to), he could be the first ever Nottingham DJ to sell out a headline Rock City show. Nottingham music history. On a bank holiday weekend. What more can ya ask for?
He's bringing along a shit ton of support DJ's too, plus everyone's favourite Notts lad WINDOW KID. If it's anything like last time, it'll be more than a night to remember (well, depending how much jaeger you have).
Sunday 5th May
Rock City
Price: £11
Doors: 9pm
Yours in Love of New Music,
Sam Nahirny x