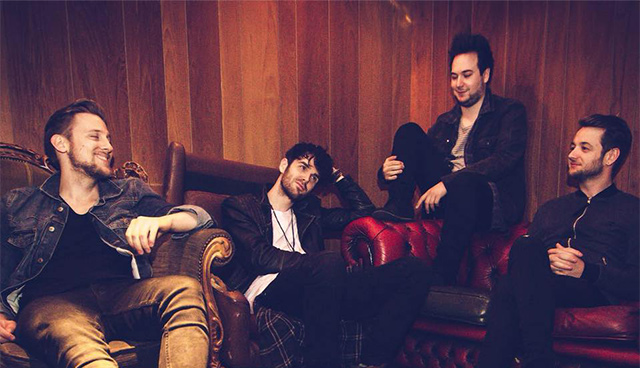 LACEY. Photo Credit: Amber Ryan
A charity shop xmas shindig, a jangly EP launch, plus vocal-chord training. What more could ya want, ay? X
THURSDAY
Sue Ryder – that well nice vintage / charity shop down opposite 31K (you do know the banging place with the meatballs, right?), are throwing a festive fundraiser in store this Thursday – and there's a nut-cracking (ha) xmas lineup waiting for ya.
A SOFT BOY – aka, Ben Webster, frontman of SOFT GIRLS & BOYS CLUB, will be kicking tings off with a beaut stripped back solo set. Proper unique, and defo not cos the rest of the band are off getting pissed in a xmas hat. Promise. Then, MEGATRAIN – the eccentric, and bloody wonderful collab project between Tiger and Felix MB. Spacey, electronic-y, full of beaut vocals-y goodness. Ahhh. And then there's DO NOTHING who are basically gonna blow the walls of SR with their Art-Rock which lends itself more than nicely to a good old fashioned rock out.
Thursday 13th December
Sue Ryder
Price: free, but donations encouraged.
Doors: 6pm.
FRIDAY
Jangly, slightly odd (but in an almost euphoric way), and v catchy – that's probably a pretty good summary of SUNDAZE. They'll get your eardrums and move-able body parts bopping, and then have ya shouting their hooks back at ya (though unfortunately you don't have effect pedals, so maybs keep it a few db lower, yeah?) This is an EP launch – so expect lots of new tunes, and lots of happy faces.
Support comes from MOON and THE SEL FOUNDATION. Two relatively new artists – who don't have too much out on that interweb thing about them. Though – the event page says that the former are full of "power and energy", and the latter, they're "exotic and hypnotic". Which, yeah, intrigues us too!
Katie Pham & The Moonbathers from Sheffield will also be playing.
Friday 14th December
The Bodega
Price: £5.50
Doors: 7pm
SATURDAY
Every December, Pop-Alt-Rock heroes LACEY throw an annual xmas shindig full of beaut melodies, a good old fashioned mosh-along, and lots of… well, christmas shit. As ya may have noticed, it is that festive time of year again – so they're back at Rock City basement this time to get ya vocal chords… and limbs, all in the festive spirit.
Supporting are SHADOWS LIKE STRANGERS and THE HALF EIGHT. SLS – they're a band that are very good at aggressive, anthemic Alt-Rock. Rammed with melody. And then THE (that's an acronym, btw), they're absolute bossmen at the super catchy Pop hook singalong. Ahh, what a lineup.
Saturday 15th December
Rock City
Price: £8 adv
Doors: 7pm
Yours in Love of New Music,
Sam Nahirny x
PS – This week sees Nottingham Music Hub, and Insipre Youth Arts throw their annual Christmas concerts. They're both very wholesome, very heart-warming experiences, where ya can see a bunch of awesome tunes from the students of Notts. All whilst feeling proper festive. Grab a mulled wine and say hello. 
PPS – YOUNG T & BUGSEY make Nistory this Tuesday as they play a sold out, headline Rescue Rooms show. If you've got your ticket, its gonna be vibeeeeeeyyyyy.
PPPS – BROTHERHOOD are back for a second time at Rescue Rooms this Saturday, post selling the venue out last December. As we write this, there's only a few tickets left before it sells out. Probs gone by the time you read this drawn out PPS. GO.