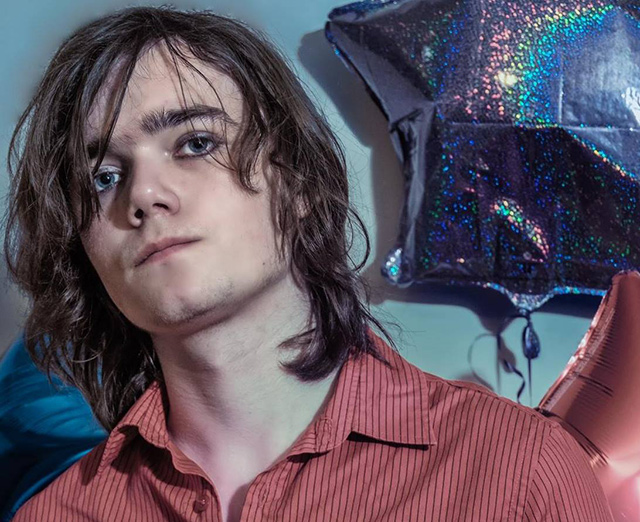 CAMERON SINCLAIR HARRIS. Photo Credit: James Robert Birtwhistle
STOP PRESS 20:00 11/06/18: GEORGE GADD has also been added to the ASHFIELDS RR lineup. Tasty.
Notts legends in an Auction house, an attempt at Notts music history, and two mega EP launches too. Wait, isn't that four gigs? Hmmm, you'll just have to read on to find out wontcha? x
SATURDAY
Everything about this show is sounding special. This Saturday, you can see a bunch of incredible local musicians, in an Auction House. Yup, an Auction House. Amazing.
Kicking things off are SUNSET NEBULA, the three-piece that create EPIC soundscapes, and bash their instruments so hard you kinda feel sorry for them, but not really because it sounds SO GOOD. Then, the Queen of Notts Soul HARLEIGHBLU takes to the stage. An epic performer. An epic voice. Epic songs. Everything about H is epic (did ya get that?!), so seeing her in this unique-of-a-space is gonna be well good. Oh, and then there's LIAM BAILEY headlining. Ya know, just the Soul rockstar who has played around the world. And now will be delivering his killer vocal, songs, and rockstar badassery to your eyes and ears. In an Auction House. Mate it's gonna be sick!
Saturday 16th June
Former Neale's Auction House
Doors: 5pm
Price: £10adv
SATURDAY
Your bois ASHFIELDS are back at Rescue Rooms this weekend. Anthemic awesomeness – that's what ya can expect from these gents. Amplified (quite literally) by the epic sound systems of the venue, you'll be singing every 'wooooo' and 'ahhh' in your best Indie voice, and you will be loving life. And then there's the chance of 'em becoming the 11th Notts artist to ever sell out Rescue Rooms. Will you be a part of helping them make history?
Supporting are Summer Pop Concocters SILVER WILSON. If you forget this miserable week we've just had, you'll remember we've actually had quite a bit of sun this past few weeks. But do ya know what you were missing? The perfect, blissfully uplifting soundtrack – and the SW fellas are the ones to deliver that. Super catchy, super dance-y. You'll defo be having a proper head bop to this lot.
The Nix from Manchester will also be supporting.
Saturday 16th June
Rescue Rooms
Doors: 630pm
Price: £8.80 adv
NOW THEN
After all that musical goodness, there are two EP launches. Now, we had a proper chat and debate about who should make it in as the third gig, but then decided, they're both so good, that they both deserve to be in the T3. REVOLUTIONARY CONTENT. Here are two launches you should defo get your pretty face down to…
MONDAY
Having just launched his new EP 'The Journey', TEE PETERS is taking over Rough Trade for a proper vibey launch party. If you're unfamiliar with Tee, he's a spoken word artist / rapper who glides between conscious Hip-Hop and Jazzy Rap goodness. He's performing the EP in full, so get it in your tabs, and get ready to lose your shit. And then regain it for some deep thought.
Supporting are a bunch of Notts finest MC's. MK-TENTIAL kicks things off with his deep, conscious Hip-Hop. HASHTAGOBI brings the hilarity and quirkyness. HARRY CRANE brings the fire with his mega delivery. And then NEBULA bosses it with his mad wide vocabulary.
Oh, and on top of all that there's an open mic that anyone can jump on. Plus a bunch of sick DJ's too. Not bad for nowt, is it?
Monday 11th June
Rough Trade
Doors: 7pm
Price: free
FRIDAY
CAMERON SINCLAIR HARRIS, your favourite quirky Pop-Folkster, is bringing his full band bliss to The Bodega for a headliner this weekend. AND – it's to celebrate the launch of his banger of an EP 'Hangover TV'. Lead single 'Scatterbrain' is a proper chunk of uplifting Indie-Pop bliss, and we cannot wait to see all of it's catchy goodness live.
There's an awesome support lineup too. CHLOE RODGERS kicks the night off with her soulful Acoustic Singer-Songwriter vibes. And pre Sir Cameron taking to the stage, everyone's favourite kebab eater / Punk-y songwriter, GEORGE GADD (and band!) will take to the stage.
The Varletts from Leeds / Grantham will also be supporting.
Friday 15th June
The Bodega
Doors: 7pm
Price: £5.50adv
Yours in Love of New Music,
Sam Nahirny x