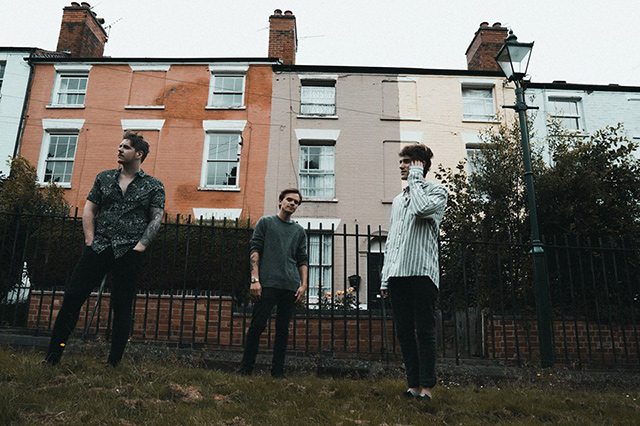 FAST CAR TO FLORENCE. Photo Credit: Tom Goddard
Two album launches plus plenty of hair follicles. Another buzzing week yo. X
TUESDAY
Sometimes – all you want in your life is a bit of really really well done Guitar-Pop – and FAST CAR TO FLORENCE basically have a PHD in that world. Anthemic choruses, guitar lines that make you wish ya hadn't given up lessons when you were 15, plus hair that makes even the most follicle-blessed humans jealous.
On the support tip – we have DISTANT BLUE and SAINTS BAY. The former – absolute bossmen at the mosh-y, singalong-y Pop-Punk. The latter – bosses at the v catchy, uplifting Pop-Rock vibe. Prepare your lungs and hair flicks, they're gonna come in handy.
The Maze
Tuesday 13th November
Doors: 730pm
Price: £5
WEDNESDAY
Launching your debut album is a special moment for any artist – and for NINA SMITH – it's arguably more special than most. Her debut 'White Feather' is a deeply personal record (you can read our review HERE for more context), and this Wednesday, she'll be sharing it live for the first time at Rescue Rooms. With her mad talented band, obvs. Support comes from the stunning, kinda world-famous KANNEH-MASONS and their arsenal of musical brilliance. It's gonna be a special musical moment – so get your arse off that sofa, and be present.
Rescue Rooms
Wednesday 14th November
Doors: 630pm
Price: £5.50
FRIDAY
ANOTHER ALBUM. ANOTHER WOLF CLUB ALBUM. Yes the 80s Synth-Masters are back with yet another album (their last was released in June), and its full of all the blissful, Drive-Soundtrack-esque bangers you could ever ask for. They're throwing the launch down at Suede, so yes, you can eat some of Notts' best pizza, whilst having a bop to some of Notts' best synth-y sounds. Sounds like the perfect Friday tbh.
Suede
Friday 16th November
Doors: 8pm
Price: free
Yours in Love of New Music,
Sam Nahirny x