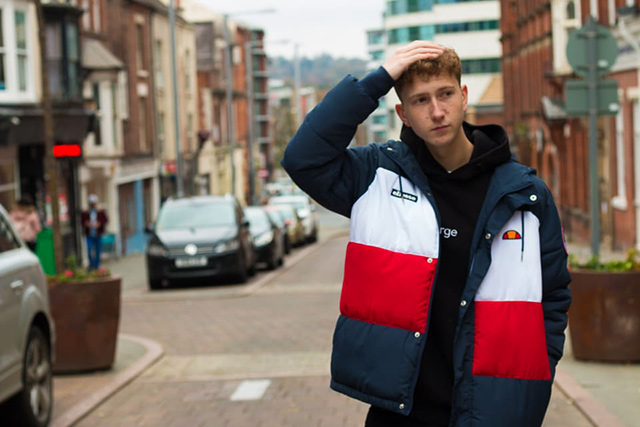 ARCHIE. Photo Credit: Darnell Nugent
An album launch, an annual charity party, plus a BIG reunion. We ain't slowing down yet yo. x
WEDNESDAY
Creative all-round megaman ARCHIE has just dropped a new album for those ear-holes of yours, and to celebrate, he's throwing a launch party at Rough Trade. The album is well diverse –  touching on Grime, Dancehall, Pop and more – so we expect it's gonna be quite vibey. We also expect a reload or two…
And then there's the mega support lineup. He's got his whole crew together, meaning there's sets from, K.JI, NEBULA, MK-TENTIAL and EMILIO. All crazy talented MC's in their own right – paired with the mad energy having them all in one room will bring – it's gonna be hyped. Trust us.
Rough Trade Nottingham
Wednesday 19th December
Price: free
Doors: 7pm
THURSDAY
This week sees the return of The Old Nottinghamian's Society's annual xmas charity gig – this time raising money for an iMRI machine, to help improve care for premature and newborn babies in Nottingham.
Like usual – helping raise dollar for that cause are a bunch of awesome Notts musicians. Kicking things off will be some beautiful kora harp (as in, the instrument) from JUST JUDE to ease ya in nicely. IZZY CARLIN is back again, this time hooking up with LUKE GAUL to bring some powerful singalong acoustic vibes. MATT HUMPHRIES, another regular of the event who year after year stuns with his killer vocal and loop-pedal wizardry. And then topping it all off is potentially the most charismatic man in Nottingham, Mr ROB GREEN, bringing all the happy R&B tinged Pop you could ever ask for.
The Maze
Thursday 20th December
Price: £5
Doors: 7pm
FRIDAY
Well well – this is special init? To help raise funds for the With Lee We Fight campaign, Phlexx are putting on an xmas show. Already sweet enough, right? WELL – on top of that, they've only gone and reunited THE AFTERDARK MOVEMENT for a one off show. Yeaaaah boy! The party Hip-Hop, Funk, Pop, Genre-blenders are getting back together to throw one hell of a party, and all in the name of charity. Nice one.
There's also some bangers in the support department too. MK-TENTIAL kicks things off (fresh from playing the EP launch on Wed), bringing his unique take on Hip-Hop and Grime. And then there's SOFT GIRLS AND BOYS CLUB getting us all spaced out with their funk-y Psych-Rock too.
Rough Trade
Friday 21st December
Price: £3.30
Doors: 7pm
Yours in Love of New Music,
Sam Nahirny x