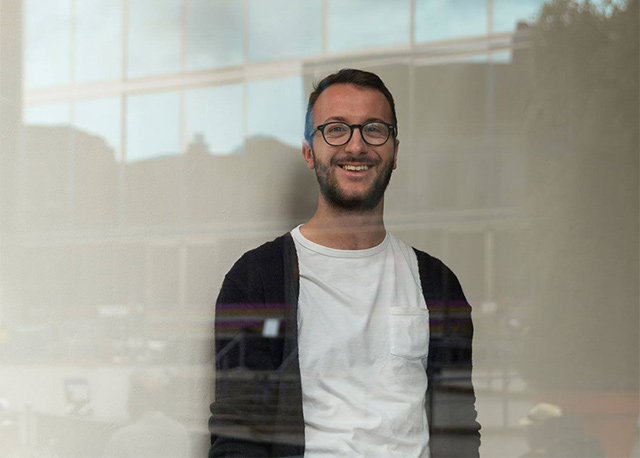 GEORGE GADD. Photo Credit: Lucy Beth Munday
EP launches, gigging anniversaries, plus the return of a legendary band. x
WEDNESDAY
TORI SHEARD – the soulful Folkster has finally released her debut EP 'Edge of the Earth' – and its really bloody good. So to celebrate (the fact it's out, as well as the fact its bloody good), she's throwing a launch party at Rough Trade where you can have an emos-bop to the tunes, plus pick up your CD.
Support comes from MYLES KNIGHT and REMY. The former, a human that is v talented at writing those raw Indie singer-songwriter kinda vibes that make ya feel all the feels. The latter, a human whose vocal is so silky and nice to the eardrums we basically reckon he was made in a scientific lab somewhere.
Rough Trade Nottingham
Wednesday 21st November
Price: free
Doors: 7pm
SATURDAY
The legendary PITCHSHIFTER return after a ten year break (yes, a decade) to take on the mighty Rock City. A band that have played epic shows, all around the world, to insane crowds – and now they're back in their hometown, to play our most iconic venue again. Industrial, badass, Punk-y goodness. PLUS – they're bringing two Notts supports EARTHTONE9, and THE BLUEPRINT – who are reforming just for this support slot. Gonna be well special, init.
Rock City
Saturday 24th November
Price: £23.10
Doors: 630pm
SATURDAY
GEORGE GADD – everybody's favourite Punk-Rocker and Kebab-Eater, celebrates ten years of gigging this month. And how else would ya celebrate that momentous occasion? Nah, not a juicy kebab, but with another gig! A mega one at that too. Unique venue – City Arts. Eclectic support lineup (MILA TEBBS, BILL KERRY III and ZOFIA). A sat down show, rather than a stand and mosh. There's only seven tix left as we write this. So, stop reading this hilariously engaging piece of prose, and get on it.
City Arts
Saturday 24th November
Price: £5.50
Doors: 7pm
Yours in Love of New Music,
Sam Nahirny x