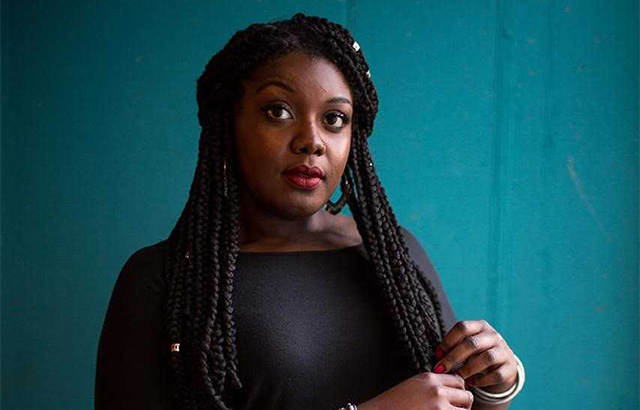 YAZMIN LACEY. Photo Credit: Unknown.
Big shows. Album launches. Broo (or sis), it's all going off this week. x
WEDNESDAY
She's Gilles Peterson's favourite Notts artist. She's received love from all over the world. And now, she's back to play a headline in her hometown. YAZMIN LACEY – the soul queen we all needed, has serenaded the eardrums of us all this past few years – and we know without a doubt this show is gonna be somethin' special. Heart-warming, and funky. Gentle, but with a raw edge. It's no wonder Gilles basically (paraphrase alert) called her the 'next Amy Winehouse'.
Supporting are the equally soulful and lovely CHAI. Big big vocals, melodies and vibes that'll tickle those cold spots in your heart. Ahh.
Wednesday 28th November
Rescue Rooms
Price: £11
Doors: 7:30pm
FRIDAY
The Hip-Hop (and food) legend that is JUGA-NAUT has a brand new album ready to assault your eardrums (in collab with Sonnyjim), and to celebrate they're throwing an album launch down at Rough Trade. The album is called 'The Purple Door', and it's a funk-tastic Hip-Hop jam sesh guaranteed to get ya vibing all over the dance floor – good job RT's got a pretty good one then init? Conscious lyrics, paired with BIG BIG instrumentals. And there's special guests to be announced. Boo.
Friday 30th November
Rough Trade Nottingham
Price: free
Doors: 7pm
FRIDAY
The foot-stomp extraordinaires 94 GUNSHIPS are back, and promise to get you… err, shall we say 'rather rowdy' this Friday eve. Whisky-soaked bluesy goodness, paired with the energy and live presence of every Rock band you ever loved. Pair that with the dual vocals from Rob and Will and you've got summat real special, which on that mega stage – will be summat to remember.
Supporting are SOFT GIRLS & BOYS CLUB, plus REVENGE OF CALCULON. The former, are practically professors in smashing the Psych-Rock tip. Funky grooves and swoony stage presence. The latter – well, they're a bit mad – in the best way possible. Fuzzy, dirty old school sounds paired with mexican masks. What more could ya ask for?
Friday 30th November
Rescue Rooms
Price: £8.80
Doors: 730pm
Yours in Love of New Music,
Sam Nahirny x