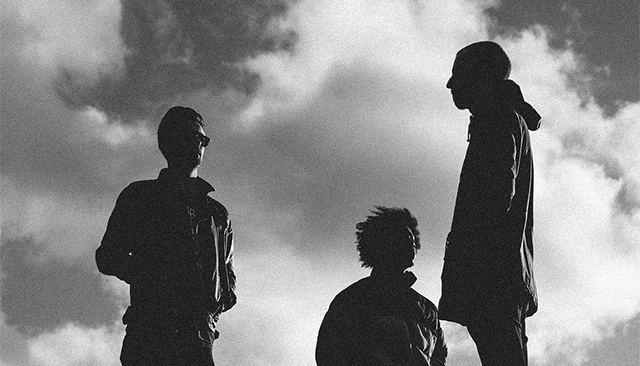 RE TEU. Photo Credit: Unknown
Haunting sounds, space-y shoegaze-y sounds, plus some grunge goodness – another sick week of Notts giggity gigs. x
WEDNESDAY
The haunting and eclectic sounds of RE TEU make their way to Rough Trade this week. For a showcase of all the magical, soothing, and at times moving creations he has… well, created. An intense, and at times beautiful (the music, but ya know, he's alright too) performer – it's quite an experience seeing RE TEU live.
Plus, he's bringing a bunch of his talented mates with him too. RORY CANNON is up first with his atmospheric acoustic vibes. And then two-piece VINCENT VAIN take to the stage to dazzle those eardrums of yours w/ some lovely Jazzy-tinged Indie sounds.
Rough Trade Nottingham
Wednesday 6th February
Price: free
Doors: 7pm
FRIDAY
The Shoegaze superstars SPOTLIGHT KID are back after a three-year hiatus. Why? Obvs to play a gig at their spiritual home – The Maze. A spacey, mind-bending, whilst still at times funky-feet inducing concoction of sounds – if they've got three years of pent up performance frustration in 'em, you know this show is gonna be a banger-ooney.  The event is called 'Spotlight Kid + Support', so, ya know, there's probs gonna be… support, but we can't find the support. Cos the support hasn't been announced yet. Did we mention support?
The Maze
Friday 8th February
Price: £5.50
Doors: 7pm
SATURDAY
Your favourite Grunge-warriors (KAGOULE) are back in their hometown – and this time they're grunge-ing up a well cool venue – Dizzy Ink – yeah, the print studio! We last saw 'em on NYE (yurrrrp) and they continue to blow our little minds with their live presence, and obvs them mad hooks. Maybe we can get a print of Cai's face for our living room. That'd be nice. ANYWAYS…
Supports – the brass-y, eccentric-y, and all round incredible live-y SLUMB PARTY are on the lineup too. One of the most mental (in the best way possible) live bands you'll ever see, prepare yourself for the chaos. And then there's BLESSED TWINS – who we can't find much about online, and our Sherlock Holmes attempts brought us to some slightly concerning adult websites – so we're gonna stop there, but say if KAGOULE rate 'em, they're probs ace.
Dizzy Ink
Saturday 9th February
Price: £6.60
Doors: 7pm
Yours in Love of New Music,
Sam Nahirny x
PS – This Friday is Notts' annual 'Light Night', meaning there's a bunch of slick creative visual things going off all 'bout the city. Plus, there's normally loads of local musicians about playing. So go make your eyes, and ears happy.