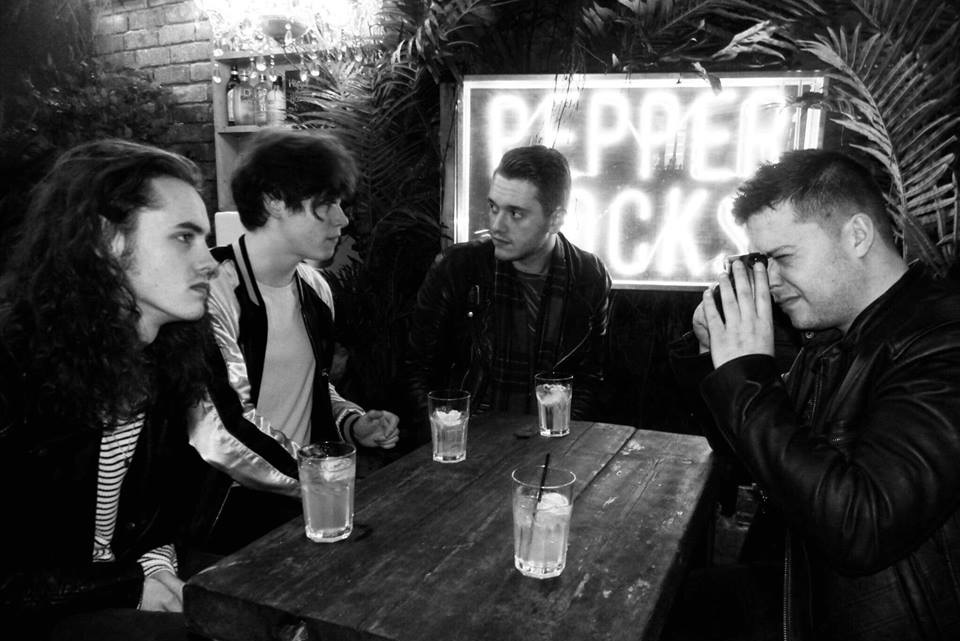 FOR THE GIRL. Photo Credit: Unknown.
Chicago Nottsness, Bruce Springsteen, plus the best shit joke you've ever heard. What a wonderful time to be alive. x
MONDAY
Chicago boy, turned Notts resident, JOEY COSTELLO is launching his sophomore EP this week and to celebrate, he's taking over Acoustic Rooms for the eve. If you're unfamiliar with JC, he makes some stunning Folk-music, with more than a touch of Soul to it. And a sprinkling of nostalgic Emo bands like City and Colour / Augustana. From what we've heard of the EP, it's sounding super spesh, so we can't wait to see how it translates live.
Supporting is MOLLIE RALPH with her beaut Pop-Folk sounds, and her banging belter of a voice. As someone not versed in the vocabulary of vocals  I'll just say her voice is like the musical equivalent of some really nice chocolate. Smooth, impressive, and it makes you feel happy inside. Yeahhhhh.
Oh, and there's an open mic too hosted by LAURIE ILLINGWORTH, which already has a bunch of awesome signups. Get. On. It.
Monday 4th June
Rescue Rooms
Doors: 7pm
Price: free
THURSDAY
Notts' own Bruce Springsteen, DAVID OCHROMBEL is launching his EP 'Making Memories' this week, and he's throwing a proper good party at Head of Steam to celebrate. David is a Bluesy genius, who crafts beaut layered effects with his distinct husky vocal to make a sound that feels totally unique. And as he's releasing his musical baby into the world, we're sure he'll be putting on an epic performance too.
There's a mega support lineup too. BONBINÔME kick things off with their insanely beautiful harmonies, and haunting melodies. BEN MARK SMITH is rocking up to bring you some awesome Folk-y goodness. And just pre sir Ochrombel taking to the stage, JINDA BIANT will bring some Soulful Blues-y vibes.
Thursday 7th June
Head of Steam
Doors: 8pm
Price: free
FRIDAY
FOR THE GIRL are bringing all the Pop-Rock bangers to Rock City basement this weekend for a headline show. And it's not just for girls… reckon they've heard that joke before?
If you're unfamiliar, FTG make these BIG guitar Pop anthems. Kinda like The 1975 and Circa Waves had a proper Notts baby. Prepare your ears and eyes for insanely catchy melodies, duffle bags of charisma, and hooks that'll have your mind distracted till at least 11.24pm Sunday.
Kicking off the night are BLACK CATS & MAGPIES, who, other than having a great name, make some fat sounding Indie Rock. A lil bit anthemic, a lil bit melodic, and a whole lot of good, it's the perfect start to a banging basement night.
Also playing are Kid Luna from King's Lynn.
Friday 8th June
Rock City Basement
Doors: 630pm
Price: £11 adv
Yours in Love of New Music,
Sam Nahirny x