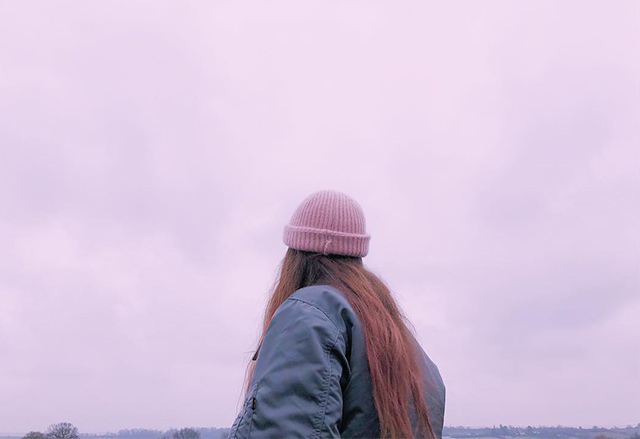 CAMILLE CHRISTEL. Photo Credit: Unknown
STOP PRESS 17:00 071018 – We have just been sent the lineup for Oxjam Beeston 2018, and it is HUGE. And all for charity obvs. So, make sure you check that out HERE.
The weather can't make its mind up – but Notts can – and its decided its giving ya three super swish gigs this week. Awh, ain't Notts kind?
WEDNESDAY
Wednesdays. What good are Wednesdays? No one likes Wednesdays. Here's a reason to like this Wednesday – AC Audio Productions and Events are taking over The Maze and bringing a bunch of sick artists with em.
First up we have MYLES KNIGHT bringing all the soulful Acoustic vibes. THOSE HOWLIN' SOUNDS are up next bringing…, ya know what – howlin is a good word to describe 'em – howlin' guitar based noise. Your favourite Pop-Punkers DISTANT BLUE are up next with their head-bang tastic tunes. And then there's AVA SAINT, rounding it all off with a mega fusion of Punky, in your face Rock and Roll.
Wednesday 10th October
The Maze
Price: £6 otd
Doors: 730pm
THURSDAY
It's an Indie dream at Rough Trade this Thursday folks. NICK ASLAM is launching his new single 'Doing it All Again', and how else would he celebrate than a proper Indie knees up ay? If you're unfamiliar Nick is everything ya want in a sick Indie songwriter. Swag. A v distinctive voice. And guitar lines for daaaaays.
Plus there's an awesome support lineup too. Opening are the brash lads in THE COLLIDERS who make classic Indie goodness. THE CHASE follow with their Grung-y Indie-y Rock & Roll-y melodic awesomeness. And then there's LOIS, bringing the Retro-Indie vibes.
Thursday 11th October
Rough Trade Nottingham
Price: free
Doors: 7pm
FRIDAY
Ya know how sometimes you just come across an artist – and the only way you can describe them is 'special'. And you don't mean it in a patronising way, you just mean – 'holy shit, there is something incredible going on here'. Yeah – that's what basically everyone thinks when they first hear CAMILLE CHRISTEL. Soulful. Haunting. Genre-defying. You kinda need to hear it to understand how special they are. They're launching their new single 'New York' at this show. Be there. Be present. Enjoy it. Peaceeee.
Friday 12th October
Rough Trade Nottingham
Price: free
Doors: 7pm
Yours in Love of New Music,
Sam Nahirny x