STOP PRESS 18:00 14/3/13

The link to apply for a Nusic Apprenticeship is now live on New College Nottingham's website, along with further details on the Apprenticeship. As Nusic is a volunteer organisation with no formal status the Apprenticeship will officially be with 'Nottingham Futures' but you'll definitely be working with us, promise! (if you want to know more about us we suggest you check out the 'About' page (funnily enough))

LINK TO APPLY – http://www.ncn.ac.uk/vacancies/default_apprenticeships.asp

The official (and very snappy) name of the Apprenticeship is "ATA Sound and Stage/ Media Apprentice with Nottingham and Nottinghamshire Futures". The website will require you to register to find out detailed details (try saying that after a few (only if over 18 of course*)), matters such as your exact wage are effected by where you live.

Closing date – 28/3/13.

*Look at us getting all responsible in our old age.

>>>>>>>>>>>>>>>>>>>>>>>>>>>>>>>>>>>>>>>>>>>>>>>>>>>>>>>>>>>>>>>>>>>>>>>>>>>>>>>>>>>>>>>

ORIGINAL ARTICLE

We've been working on this for a long time, today we're totally stoked to be able to share with you a really exciting opportunity for a Nottingham citizen aspiring to work in music and/ or media. Together with New College Nottingham we are launching a full time Nusic Apprenticeship!

Historically Nusic has been run by myself (in and around the dayjob) together with a team of volunteers, we've never had someone working on Nusic full time. Having a full timer will enable Nusic to offer even more support to local musicians whilst giving that Apprentice the chance of lifetime to get started in the music industry, a win-win as some naff management guru would say. A win-win being made possible thanks to our newest supporter New College Nottingham who join our growing band of supporters including Confetti, DHP, LeftLion and One Nottingham. I'm really grateful to NCN and all our supporters for their continued, well, support.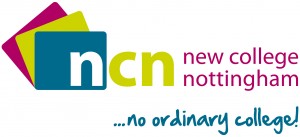 You can find out more about the Nusic Apprenticeship at the launch event this Thursday starting at 4pm at ncn City Campus, Adams Building, The Lace Market, Nottingham, NG1 1NG. Any enquiries should go to NCN not Nusic, email them at enquiries@ncn.ac.uk

A little idea of what we're looking for below.

KEY ATTRIBUTES / PERSONAL QUALITIES (vital):

– A passion for New Music and Nottingham.
– Enthusiastic and energetic personality.
– Independent, willing and able to work solo as well as in teams.

KEY SKILLS (ideal but not deal clinchers, the above are more important):

– Good writing skills.
– Social Media skills, especially with You Tube and Twitter (we're strong on fb, weak with these two).
– WordPress/ blogging software skills.

OTHER:

– You must live within the Nottingham City Council boundaries, your postcode will affect your rate of pay.
– This will be a full time role working mainly on Nusic but also with some tutorial time at NCN, exact deets tbc.
– You do not have to be a current NCN student.
– Individuals who have previously done (or are doing) work experience with Nusic are eligible to apply. We did ponder this for a while, we realised that if peeps who had previously done work experience were excluded we'd be punishing those who were passionate enough to help for free, that didn't seem fair. So it is possilbe the Apprenticeship will go to someone who has already done work experience with us.
– You will work on the full range of Nusic activities from podcasts to events and live filmed sessions.
– Open to ages 16 – 24.

More info as we get it, good luck!

Yours in Love of New Music

md
---