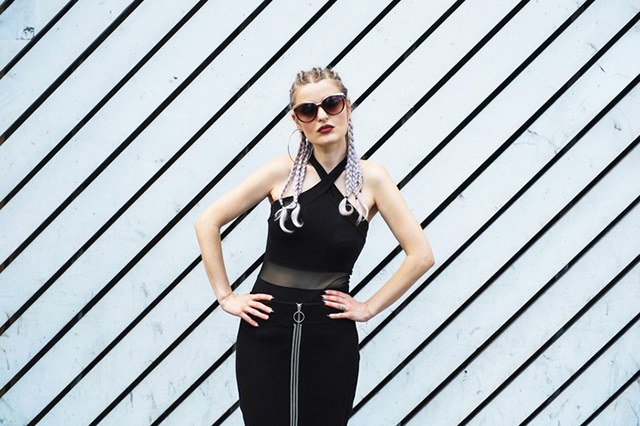 RONIKA. Photo Credit: Unknown
This week's New Music Podcast brings you the result of the #FSN2017 semi-finals. Yes, by listening to this podcast you will find out who has made it through to the Rock City final on May 7th! We also share the four FSN records that were shattered, plus some incredible new music (including the new one from RONIKA).
This podcast may contain some fruity language. Sensitive ears – you have been warned.
NUSIC New Music Podcast 151 (207) – TRACKLISTING
ASHFIELDS – Save Me
NVOY – Make You Mine [Black Butter]
LOWRIE – Hometown Swingers Club
ISAAKA – Take Me Away
REWIND: HARKEN – Move On
RONIKA – All Comes Back 2 U [RecordShop]
BACK TO THE FUTURE: LUKE PETER FOSTER – Everyday (Live Future Session Track)
SUPER FURNITURE – Coloured In Smiles (Live Future Session Track)
HASHTAGOBI – U Going Out Tonight?
ROE GREEN – All Alone
BROTHERHOOD – Winner
THE DANDYLIONS – Legendary Force
ONE GIANT CAUSEWAY – Alright
KELSEY SHAW – Small Courage
PLEASE NOTE – The edits on the FSN finalist part of podcast are quite abrupt at times, due to us wanting to make sure all artists get similar airtime.
You can subscribe to the Podcast via iTunes, and you'll get pictures!
The Nusic New Music Podcast is supported by DHP Family.
Nusic.org.uk is supported by One Nottingham and Nottingham City Council.