Our annual People's Podcast, where you make your predictions of which local artists will realise their musical dreams in 2013. The result is one of the strongest shows we've ever done, every track here could hold its own on the specialist shows of our national radio stations.

WARNING: The podcast contains some fruity language.

EXPLANATION: We do not repeat artists therefore artists featured in the 2012 and 2011 shows are not featured, tracklistings of those shows can be seen HERE and HERE respectively, one or two of them have done quite well!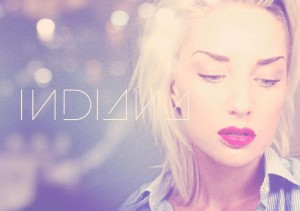 NUSIC New Music Podcast 041 (97) TRACKLISTING

INDIANA – Blind As I Am
SHOOT THE GHOST ft Kat – So Cold
GREAT BRITISH WEATHER – Spaceage
THE AFTERDARK MOVEMENT – ADM
FRANKIE RUDOLF – Circles
GEORGIE ROSE – Retribution
CHERRY – Breathe Slow
ADY SULEIMAN – Serious (Live Future Session version)
GALLERY 47 – All It Could Grow Up To Be (Poddingham Exclusive)
ONE GIRL ONE BOY – If This Is Love?
JOSHUA KEOGH (lead singer of AMBER RUN) – Stone
RYAN THOMAS – Hangover Blues

You can subscribe to the Podcast via iTunes, and you'll get pictures!

Supported by Confetti and Leftlion

#spreadthelove

---