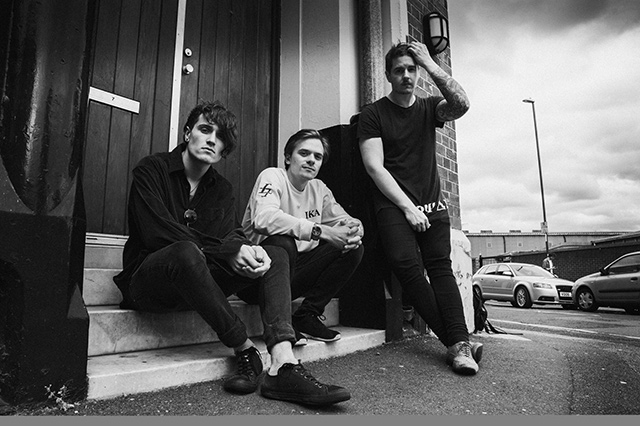 FAST CAR TO FLORENCE. Photo Credit: Tom Goddard
A youth label launch, a debut album launch, plus a mega charity fundraiser. Nottingham music Summer is in full swing. Get stuck in duckeh. x
THURSDAY
As part of their TOLFest18, Inspire Youth Arts have paired up with BBC Introducing to put on a showcase of some mad exciting new musicians at Rescue Rooms.
Who's on this 'mad exciting' lineup then, I hear you beautiful humans ask. Well, beautiful human, you can hear the epic Pop-Rock sounds of FAST CAR TO FLORENCE, the stunning soulful Folk of TORI SHEARD, and the mosh-tastic Pop-Punk of CATCH FIRE.
Oh, and it's also a launch for IYA's new youth record label 'First Light' (more info HERE), and features performances from their fresh signees EMILY MAKIS, ALFIE SHARP, SIMRAN JOHAL, REMY COULTHARD-BOARDMAN and BETSEY BIRCUMSHAW.
Thursday 5th July
Rescue Rooms
Doors: 730pm
Price: free, but tickets need reserving
THURSDAY
Your favourite FIFA soundtrackers APRIL TOWERS just released their debut album this Friday, and to celebrate, they're strutting their Electro-Pop vibes all the way down to Rough Trade. Whilst ya don't need to buy the album to get in (it is a free show), you almost definitely should – 1) cos, it's a banger. Full of anthemic Electronic Pop goodness that will make every organism within your body start a conga line of happiness. And 2) – Karma. Vocalist Alex might 'accidentally' throw the mic at you if you don't. Maybe. Anyways – the album is sounding well special (our Artist of the Month review will be out next week dontcha know?), so for now, get your copy, get your best dancing Nike's on, and bop your conga line of organisms all over the place.
Thursday 5th July
Rough Trade
Doors: 7pm
Price: free, but buy the album cos #karma
FRIDAY
This weekend, you can see a load of awesome Notts musicians, and at the same time, help local Notts charity Imara. Another way to boost your good karma intake.
Nine performers across the night, varying from the Ukulele-Hip-Hop-Comedy-Pop of THE EDI JOHNSTON BIT. If you love tea, just wait till you see his performance. Through to the stunning belter of a vocal that comes from MOLLIE RALPH. Then there's some massive energy in the from Alt-Rock Arnold three piece TALKING TO FRANK. Full lineup deets HERE. Get involved bbz.
Friday 6th July
The Maze
Doors: 7pm
Price: £5 ticket, plus recommended charity donation
Yours in Love of New Music,
Sam Nahirny x