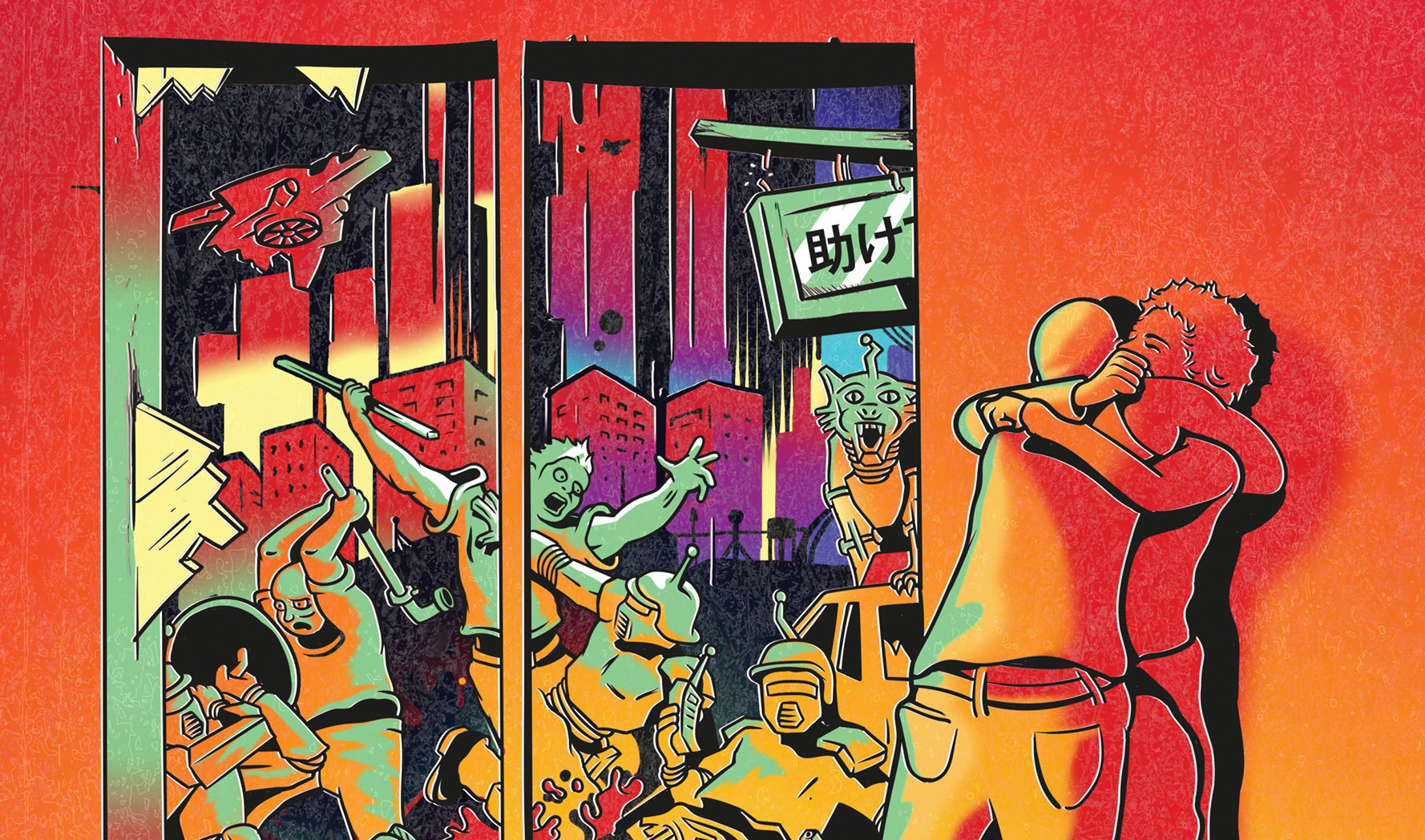 Ya know when an album takes like 72 years, it has to be real good don't it?
Well, good thing that Unknown Era's debut is more than good – it's fucking glorious.
UNKNOWN ERA are here with their refined, energetic and poignant 18-track debut  "A State of Affairs", and we can tell you one thing, it's a hell of an album.  
Reggae, Punk, the genres are endless, which is probs why unknown made it into their name. 
The album presents important messages across its verses, smothering them in incredibly catchy riffs, dreamy basslines and unforgettable vocals. We know it's a cliche – but this album really does have something for everyone… well, maybe everyone except Boris. 
'Propaganda is a deadly weapon'. Sharp one-liners cut through the chaotic bliss, and, ya know, get ya thinking. A world with UE as Prime Minister? Wouldn't be too shabby. Definitely more hangovers. 
This monster is eighteen tracks long – including a few belters your brain might go 'huh, didn't I skank to this whilst necking Ray Nephews at The Maze'? 
Opening track "Read Between the Lines" throws you straight into the madness. With its jangly guitars and beast of a hook, this song could not open the album better and its message sets the tone for the rest of "A State of Affairs".
"Eyes of Innocence" is nostalgia at its finest and makes you feel like ya just downed a Cadbury's hot chocolate. Not the seven quid Goose Fair ones tho. This song beautifully communicates the shitty way the world taints us. Check out their web series 'Inside Unknown Era' to hear Kane explain it better than we ever could. 
"The Weekend Tales"  has us reminiscing of good old nights out at our favourite Mansfield Road haunt (RIP). It takes a peek into Unknown Eras home, and even if you never stepped foot in that glorious place, this song will make ya miss friends ya never even made there. 
The album closer is "Alive". Raw and emotive. A fucking perfect closer. This album brings us everything we need in these unprecedented times. It brings ya everything from a knees up on the Arb, to a weeping sesh, and it really couldn't have come at a better time.
Go to your local offie, get a pack of nuts and your favourite bev, and give this album the attention it deserves. Garden. No garden. Headphones. No headphones. Just do it. 
Yours in Love of New Music,
Katie Lyle x
Additional Words: Sam Nahirny
---