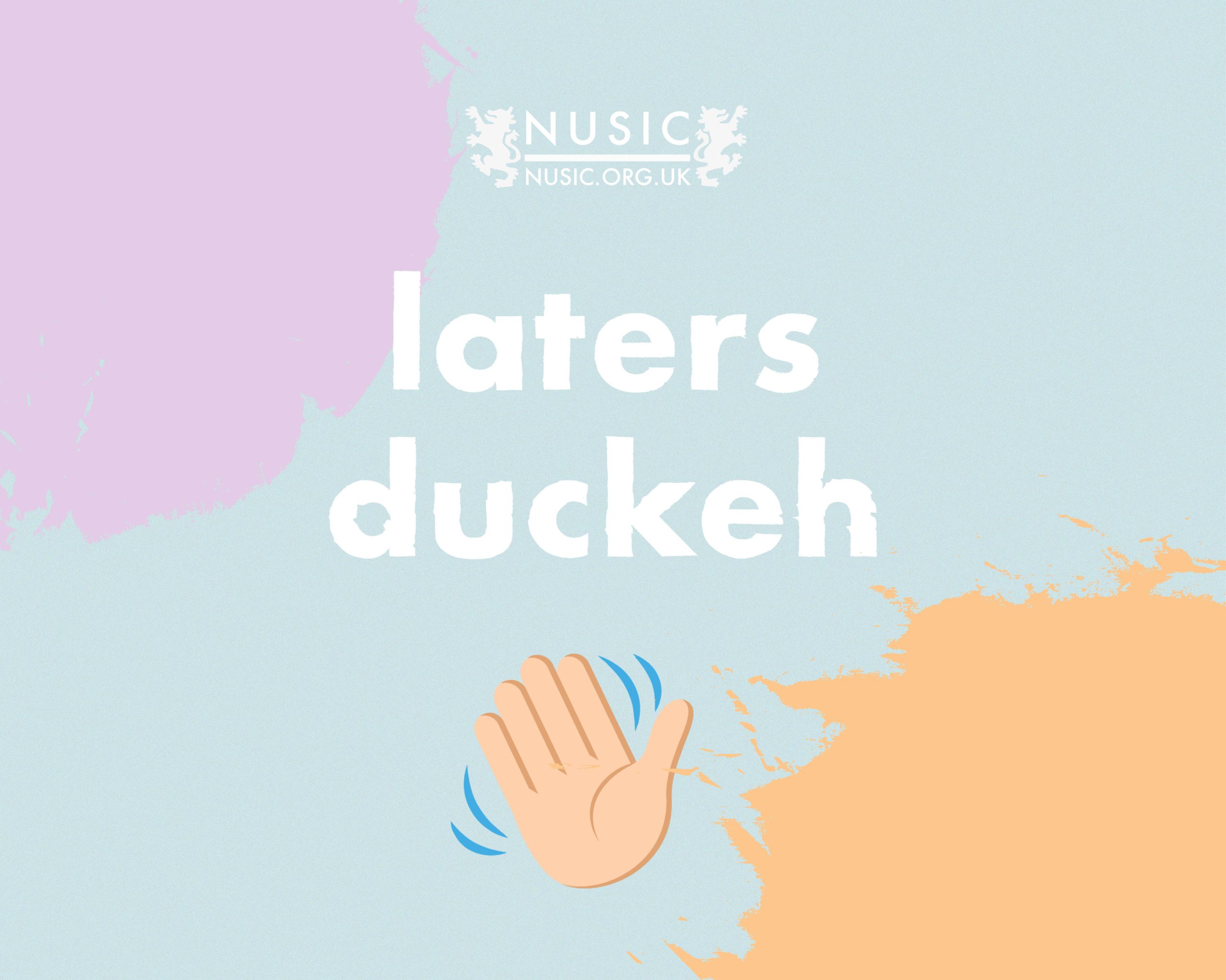 It's time to say goodbye Nottingham.
With a heart heavier than when we found out Holly Humberstone wasn't from Notts, it's time to share that fifteen years of the hobby "that got out of hand", six as an actual legit thing, is over.
The funding that enabled us to go legit has not been renewed plus we've been embarrassingly unsuccessful at developing immunity to either the laws of physics or finance. We're (Mark & Sam, hey how's it going) not getting any younger so doing purely for the love is no longer as viable as it once was. We all got bills to pay ain't we?
Whether Nusic helped you find a manager, love or simply a favourite new Nottingham artist, it's been truly orgasmic to witness up close the explosion of Nottingham's music scene. Seeing so many of you get after it and pursue your dream of making a living doing what you love, well at the risk of sounding cheesy Nottingham, it's been a honour.
Future wise Sam's started living his EDM wet dream making DJs look pretty all over Europe, plus somehow convinced the BBC to let him run their Introducing socials. Mark's planning to pursue his wd of becoming a hairdresser. That or sell his body to Pfizer to work out how he's still never got Covid.
As we vaguely like each other we're going to do a new thing together, a talking only podcast (meaning no constant "Spotify says no" issues like with the New Music Podcast) where Mark can finally say if he thinks a demo's shit, confess his love of Disco plus maybe even admit if he rates an artist from Derby.
We're hoping to keep one or two Nusic projects going at the hobby level, but the 'professional' (we use that word very loosely!) Nusic of recent years looks a wrap. Thank you to everyone who's volunteered, funded and/or let us invade their house at 1am when the Maccies WiFi broke.
It's a huge compliment to NG, that there's far too many of you to mention.
Bigluv
x
---