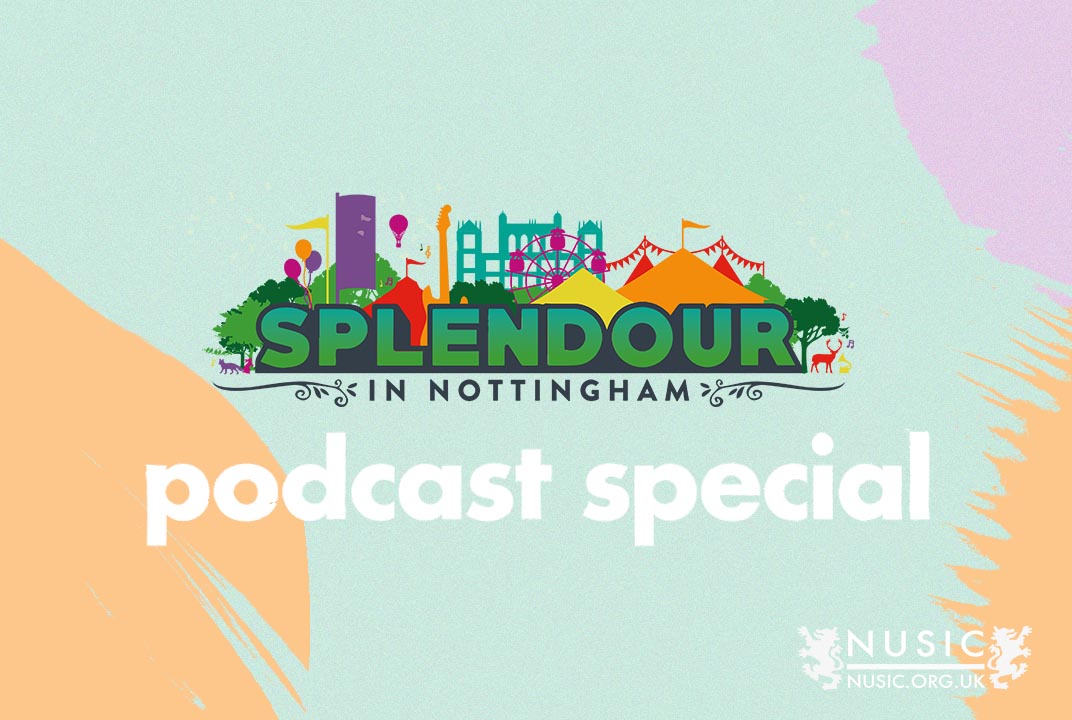 This week's New Music Podcast we celebrate the return of the annual opportunity for Nottingham artists to play in front of the biggest crowd of their lives. Plus we play you every artist on the main and Confetti stages, as well as a dose of Courtyard goodness AND backstage Rock City interviews with FSN Champs Alt Blk Era and Betsey B.
The Podcast may contain some fruity language. Sensitive ears – you have been warned.
NUSIC New Music Podcast 266 (322) – TRACKLISTING
JERUB – No Good Alone
BEKA – Don't Call Me A Friend
TORI SHEARD – Ocean Mama
CUCAMARAS – Safe Bet
REWIND: BEE-SIDES – More Time
CONCRETE ROSE – Cracker Man
LAJAY – Dirty
CELESTINES – Our Night
MELONYX – Energy [Tru Thoughts]
MARVINS REVENGE – St Albab
ALT BLK ERA – Obsession: SOLAR
BETSEY B – Survive
THE BLACK WHITE – Landslide
MIDNIGHT RODEO – Shootout Sunday [FatCat Records]
BLLE – Under Pressure
LEFT HAND LANE – Fly
The Nusic New Music Podcast is supported by Confetti and DHP Family.
Nusic.org.uk is supported by Nottingham City Council.
x
---