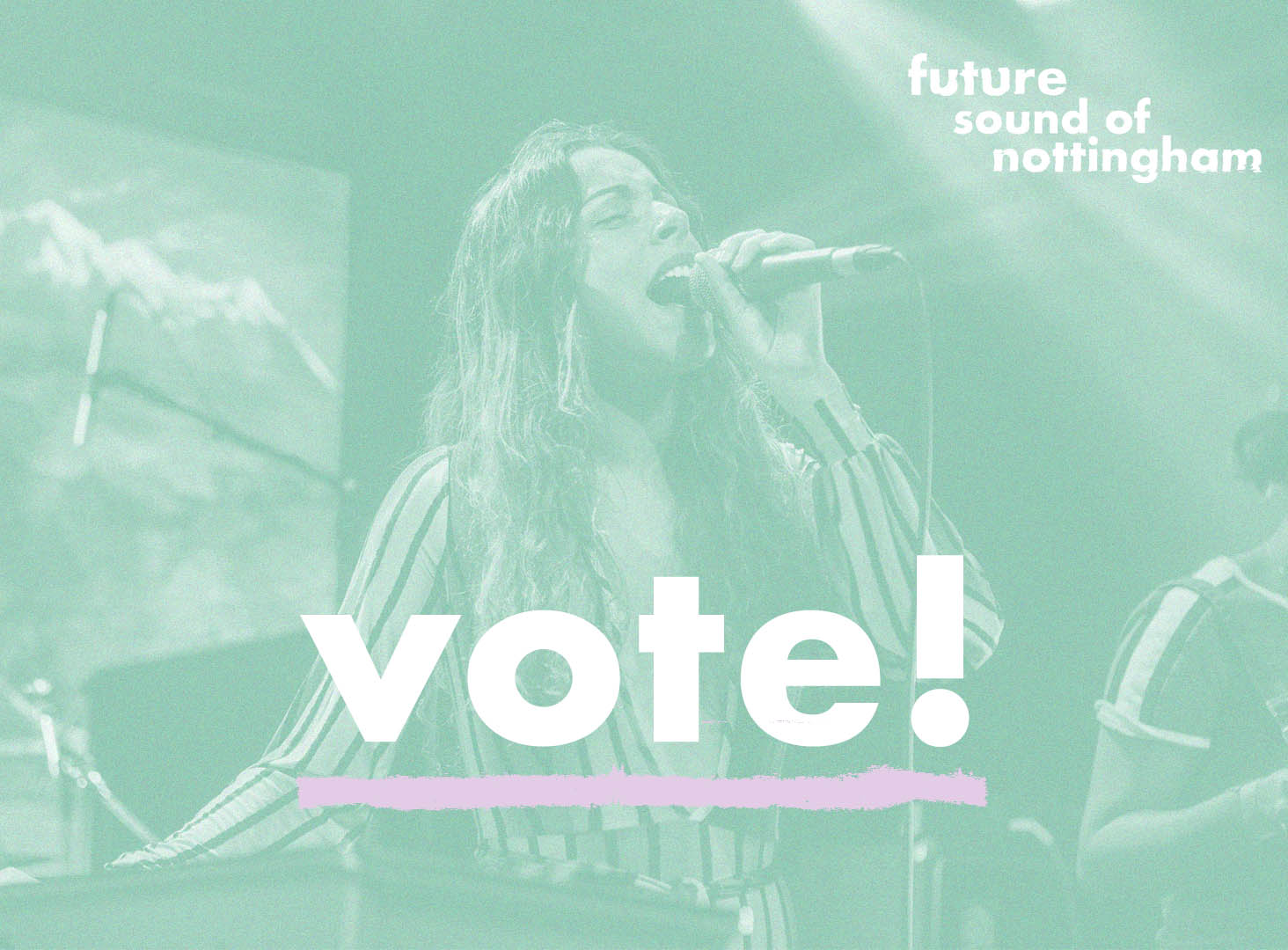 Photo Credit: Andy Tatt.
One of the biggest shows of the year! This week's New Music Podcast shares which musicians have made it to the Future Sound of Nottingham 2022 Semi-Finals. With over 100+ entries this is one of the closest Semi-Finals ever.
NUSIC New Music Podcast 263 (319) – TRACKLISTING
DERI SHARMAN – Car Park
BETSEY – Survive
EXPRESS OFFICE PORTICO – I Like it Weird
KELSEY & THE EMBERS – Angel
MR SPECIAL AGENT – Introducing Mr. Special Agent
CHLOE DRING – One Year Older
ALT BLK ERA – Obsession: SOLAR
VANITY BOX – Stay Young
CHARITY STOW – She Wants
PHILIPPA STEEL – Wildcard
SCRATCHCARD – Ready
JUNGLELAND – Temper
THRASONIC – When It All Burns Down
TIPPYVSHUMANITY – antonin dvorak's berserker armour
SEMI-FINALISTS
You'll hear more info direct from us by this evening (Monday).
PLEASE
Don't feel too down if you didn't make it this year, your progress to the Semi-Final depends on the verdict of multiple sets of ears, it may be your awesome but your music just didn't resonate with all of those ear owners. Please remember we are trying our best, we put a lot of effort in to creating this opportunity and then put an independent panel of Industry Professionals in place to make these tricky decisions (and of course expose your music to industry pros who can help you if they like what they hear, regardless of whether you make it to the next round). NO ONE AT NUSIC VOTES!
The Nusic New Music Podcast is supported by Confetti and DHP Family.
Nusic.org.uk is supported by Nottingham City Council.
x
---