Our latest Nusic Podcast features an interview with local Bafta Award winning actress Vicky McClure, an Ibizan anthem in the making plus a bit more news on our FUTURE SOUND OF NOTTINGHAM competition.

The Vicky interview was recorded as part of Confetti's Industry Week and is a new feature where we interview successful people about what it takes to succeed in the creative industries, be it music filim or art the broad principles are similar.

WARNING: The podcast contains some fruity language.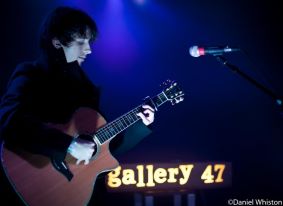 NUSIC New Music Podcast 46 (102) TRACKLISTING

GALLERY 47 – Close To The Mind
ONE GIRL ONE BOY – If This Is Love (Nicola Bear Remix)
THE GOLDEN TROUBADOURS – Bad Dream #269
HART&BEETZ ft CHLOE MCSHANE – Hollywood
REWIND: YUNIOSHI – Tanlines
RAISED BY WOLVES – Home
BACK TO THE FUTURE: LEXUS – First Class Ticket (Live FS Track)
ESTHER VAN LEUVEN – Calling out (Kaiden Gray Remix)
LUCY ALEXANDRA – Her But Not Me
EULER – Own Destruction
BLIND CAVES – Starting Gun
MATT BLICK – Let's Build An Airport

You can subscribe to the Podcast via iTunes, and you'll get pictures!

Supported by Confetti and Leftlion

#spreadthelove
---