The Future Sound Of Nottingham 2013 deadline is nearing! Full details on how you can enter this year's FSN are in this weeks Nusic Podcast, where the winner will play on the main stage at Splendour Festival! This is your last chance to enter this year's FSN so get involved asap!

Plus exclusive New Music from ONEGIRLONEBOY, THE INVISIBLE ORCHESTRA and LOOPHOLE PROJECT, it's a big show!


WARNING: The podcast contains some fruity language.

NUSIC New Music Podcast 51 (107)
TRACKLISTING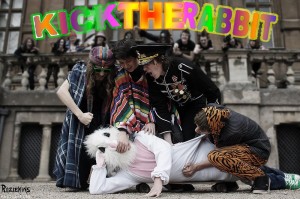 THE INVISIBLE ORCHESTRA ft PERCYDREAD – WAR
STEVE GRAINGER – Super Twister
ASTON ANTONY – Deserted Myself
ONEGIRLONEBOY – Wasted
REWIND: SAM JONES – Red Light City
ONE BOMB – Roll The Dice
BACK TO THE FUTURE: KICK THE RABBIT – Fat People (Live FS TRACK)
YOUTHORACLE – Rabbit Hole
LOOPHOLE PROJECT – Complaints
BAND OF JACKALS – Don't Make Us Laugh
RYAN THOMAS – Never Did Like The Rain
HUSKIES – Whatever Together

You can subscribe to the Podcast via iTunes, and you'll get pictures!
Supported by Leftlion and DHP.
---